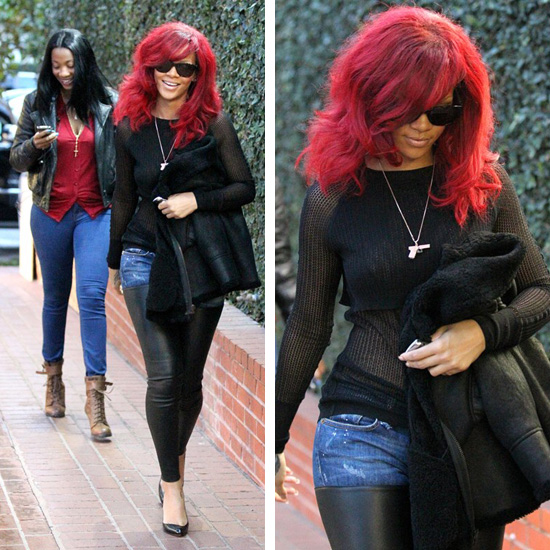 Rihanna and her BFF/personal assistant Melissa were spotted getting some afternoon shopping in at Fred Segal's in West Hollywood yesterday (Thurs. Dec 6). Later in the evening, the pair enjoyed a girls' night out, complete with an Italian dinner, red wine and …. "people-watching," according to Rihanna's twitter.
"Date Night!!! Me + my main ho 'M' drinkin red wine with an Italian dinner, and people-watching…lol! Isn't that the best? Wish u were here!" Rihanna tweeted yesterday.
Check out a few pics of Rihanna below!
Meanwhile, the Pop star has revealed her New Year's Resolution for 2011. When asked by the paparazzi what her resolution was for this year, Rihanna gave shutter-bugs a one word answer:
"SEX!" responded Rihanna
Thoughts on the pics and Rihanna's New Year's resolution?
Be the first to receive breaking news alerts and more stories like this by subscribing to our mailing list.