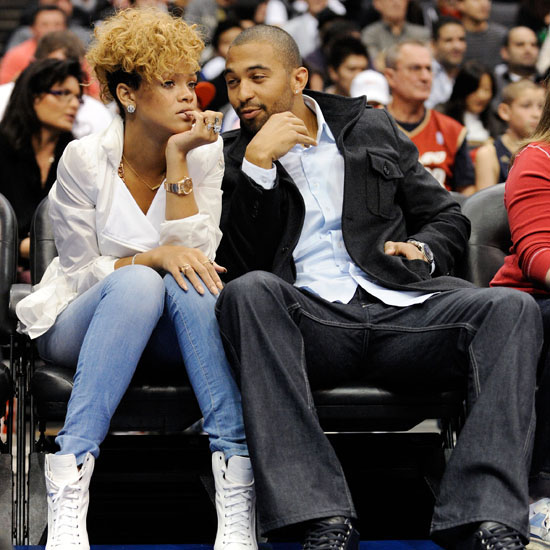 According to sources, Rihanna and Matt Kemp aren't broken up just yet. But don't be surprised if an official break-up happens pretty soon though, as things aren't looking too good.
Hit the link below for the full story:
E! Online reports:
There's nothing dramatic going on between the two, but they've been spending a lot less time together these days. Simply put, Kemp's in Arizona focused on training with full-day workouts while Ri-Ri has been jetting around the world promoting her most recently album, Loud.

The two have been dating for about a year. "Their schedules were difficult, but they made it all seem so easy being together," says a pal of the Los Angeles Dodgers outfielder. "He loves her very much and I honestly believe she loves him a lot," says another source. "How this plays out no one, not even them know at this point."

A Rihanna confidante concurs, but says no one would be surprised if the romance fizzled because the singer is "still very much a kid." In early November, Kemp was said to have planning to spend the holidays with Rihanna, but that appeared to have changed in late November around the time of the American Music Awards. "I don't think it's him," says another insider. "He would never pull the plug. Before he would leave training to be with her. Something has changed."

As for speculation that Kemp cheated on Rihanna with a gal he was recently seen with outside a Los Angeles nightclub, our sources insist he didn't stray. The pal of Kemp's says, "The girl…is nowhere near his type."
Thoughts???
Be the first to receive breaking news alerts and more stories like this by subscribing to our mailing list.