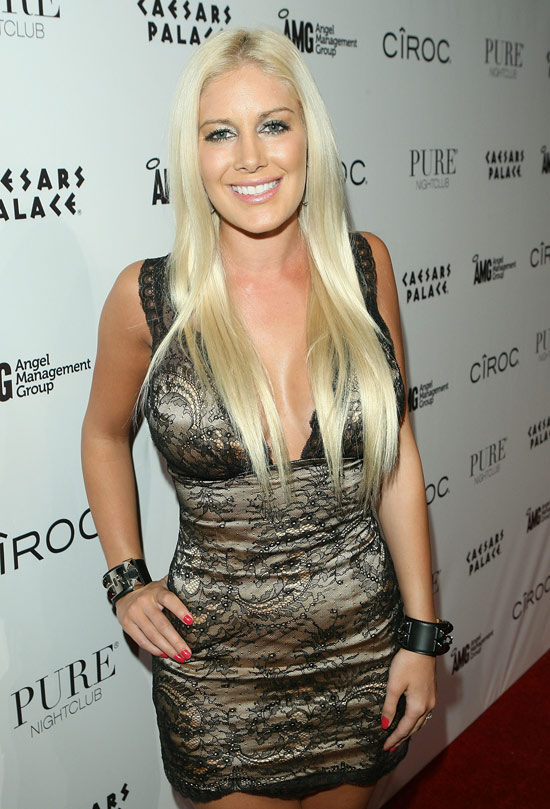 Heidi Montag says she feels like Edward Scissorhands!
In a recent interview with Life & Style Magazine (via Pop Eater), the reality star explained how plastic surgery made her into a monster.
"The big dark mark from my chin reduction is probably the most noticeable. But the absolute worst is on my breasts, and the scariest is below my butt cheek. People have fewer scars from car accidents than I have on my body."
Heidi  now regrets the day she ever saw a scapal against her skin and wishes she could take it all back.
"I would love to not be 'plastic girl' or whatever they call me. Surgery ruined my career and my personal life and just brought a lot of negativity into my world. I wish I could jump into a time machine and take it all back. Instead, I'm always going to feel like Edward Scissorhands."
Sometimes you just gotta make the best out of what you have…
Thoughts?
Be the first to receive breaking news alerts and more stories like this by subscribing to our mailing list.