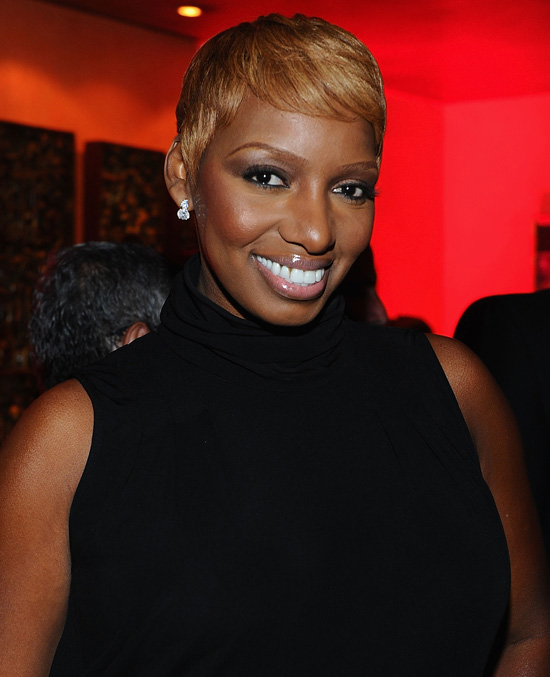 NeNe Leakes' 20-year-old wild-child son (you remember, the one who got arrested for possession of a controlled substance and carrying a weapon earlier this year) Bryson Bryant has gotten one of those FAST Atlanta girls PREGNANT!
But the "Real Housewives of Atlanta" reality star, who has consulted high-powered divorce lawyer Randy Kessler about ending her 14-year marriage to her husband Gregg Leakes (who apparently isn't Bryson's biggest fan) isn't truly convinced that the unborn child is indeed her grandchild, so she is demanding that the couple have a paternity test!
Check out the details below:
"NeNe threw a 'real hissy fit' when she found out and she really laid-into Bryson," a source close to the family told RadarOnline.com. "Not only does she hate the idea of becoming a grandmother in her forties she believes that she will be left picking-up the tab for the baby because her son still lives at home and does not have a steady income. Bryson is still dating the girl, who is a local from Atlanta, but by no means is it a steady and secure relationship. NeNe believes that neither of them is mature enough to be parents but it's understood that the girl is definitely going to have the baby."
It's unclear as to whether or not all of this will play out on a future episode (or episodes) of the hit BRAVO reality series.
SMH at her being mad about possibly becoming a grandma in her 40's. It's 2010 Nene. Women are becoming grandmas in their 20's these days! (LOL)
Be the first to receive breaking news alerts and more stories like this by subscribing to our mailing list.