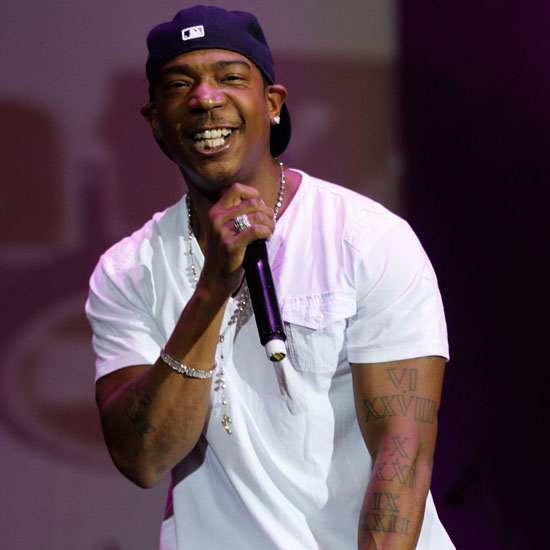 Damn! Ja Rule is having the absolute worst week ever.
First, he pleaded guilty to a 2007 weapons charge and was sentenced to 2 years and prison. Then, he got into a little Twitter argument with fellow rapper 50 Cent (who couldn't resist cracking a few jokes about Ja Rule's situation). And now, Ja Rule's Twitter has been hacked!
Peep the full story below:
"@50cent, Listen man, I was thinking, I'm sorry I slapped you, I wanna apologize for everything," admitted the account. The messages continued, "@50cent man why you had to go in on my career like that tho? You f—ed my money up, I get it, you're smarter, better rapper … "

And the tweets kept on coming. Here are some highlights: "F— @irvgotti that n—a ruined my career, all the drugs, rapin' me on royalties, now I'm going to jail for two years …"

"Damn I've had more retweets in the last 15 minutes than I have albums sold in the last six years."

"I been trying to get verified for a year and when I said Ja Rule n—a they said 'Who?,' I wish @50cent would just call me"

"I went from doing shows on MTV to doing shows in Rikers, ain't that a bitch."

"Me and Wyclef got into a scuffle in the Hit Factory, cuz I told him Pras was a better artist and actor then he would ever be."

"Puffy hasn't returned my calls since 2007."

"Fat Joe pulled me off 'Lean Back' for Eminem."

"I can't even get people to download my albums illegally."

At some point, it seemed Ja regained control of his account, tweeting, "This coward @50cent hackin' my page is some sucker sh– that's why you'll never be half the man your mother was!" But then the inconspicuous tweets returned.

Source: MTV Rapfix
Just stay off Twitter for a little while Ja Rule. Apparently, it's not working in your favor…
Be the first to receive breaking news alerts and more stories like this by subscribing to our mailing list.