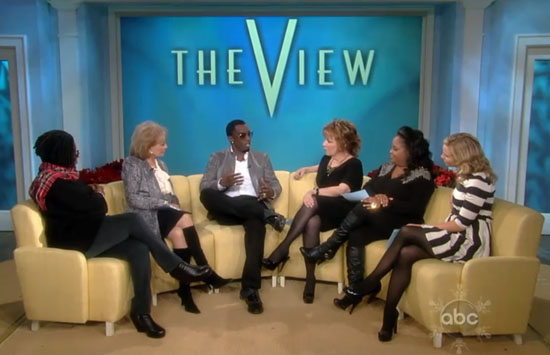 Diddy made an appearance on "The View" Tuesday (Dec 14) to promote his newly released album Last Train to Paris.
As he sat on the couch amongst the ladies of "The View," host Barbara Walters grilled the Hip-Hop mogul on his baby mama drama and asked him why he has so many, and not one of them has a ring on it.
"What's the trouble?" asked Walters.
Diddy went on to explain his situation before inviting his Dirty Money co-stars Dawn Richard and Kalenna for a Diddy-Dirty Money performance of "Coming Home," a single from "Last Train to Paris." Video footage from both the marriage discussion and the performance can be found below…