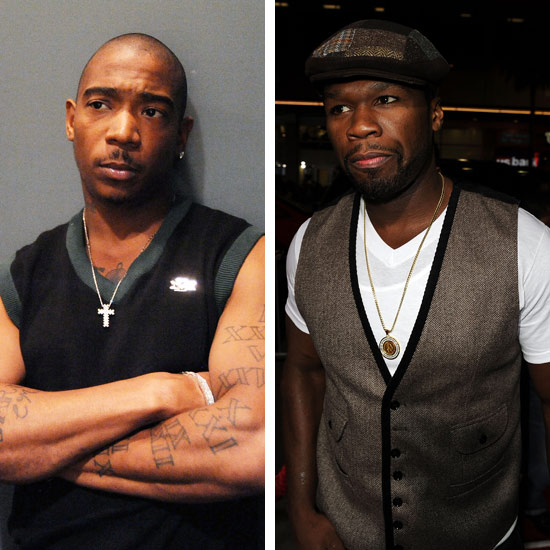 And the beef is back on…. because 50 Cent and Ja Rule are at it again!
Fif took to his Twitter yesterday after hearing about Ja Rule's plea deal and 2-year jail sentence…and of course had some not-so-friendly words to say.
"Damn da homie jah rule gotta do 2 years. Tell him I said don't worry I got him when he come home. Lol. Yo word to my mother if anybody knock jah out and f**k him in jail its gonna be on. Lol. Yal know I'm crazy as f**'k so don't mess with my little homie jah. Lol. I'm well connected, I'm a say it again. I'm well connected don't f**k with my little homie jah."
Ja quickly responded back:
"@50cent Nigga u P*SSY shut up before I smack u in yo mouth again lol. The nerve of some n*ggas!!!"
50 then tried to play the innocent role:
"You see I was just trying to look out the homie now he mad at me why? I don't wish jail on nobody stay strong you little punk. Lol."
We thought this nonsense was over…SMH.
Be the first to receive breaking news alerts and more stories like this by subscribing to our mailing list.