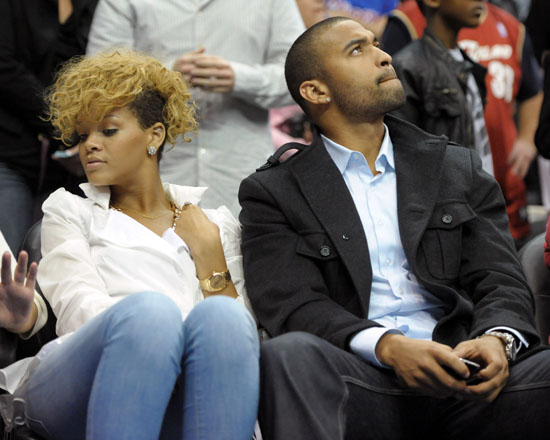 The new word on the sidewalk is that it's over between Rihanna and her boyfriend Matt Kemp.
According to new online reports, a lot of cheating has been going down (on both ends apparently), ultimately leading to the couple splitting up and going their separate ways after less than a year of dating.
The full story is below!
TerezOwens.com reports:
Matt Kemp and Rihanna have been dating for quite a while. Throughout their relationship, rumors of cheating on both sides surfaced daily. Now the baseball star and his pop star girlfriend have called it quits. With Kemp smack dab in the middle of his off-season, and Rihanna traveling the globe promoting her music, the two slowly drifted apart.

Kemp's penchant for clubbing was also partly to blame for the demise of their relationship. My sources tell me Kemp left a Hollywood club last week with two girls in tow and brought them home. My eyewitness who was there, tells me the two girls both crashed in Matt's room the entire night. I doubt he was reading them bedtime stories. Rihanna was ready to move on as well. Her reported romance with Drake was semi responsible for the fights that eventually lead to the split. I wouldn't be surprised if they rekindled a few times. but my source tells me it's officially over.
Well that was quick!
Just last week we posted a video of Matt Kemp looking like he was trying to avoid getting caught on camera cheating. Hit the link below to check it out.
Be the first to receive breaking news alerts and more stories like this by subscribing to our mailing list.