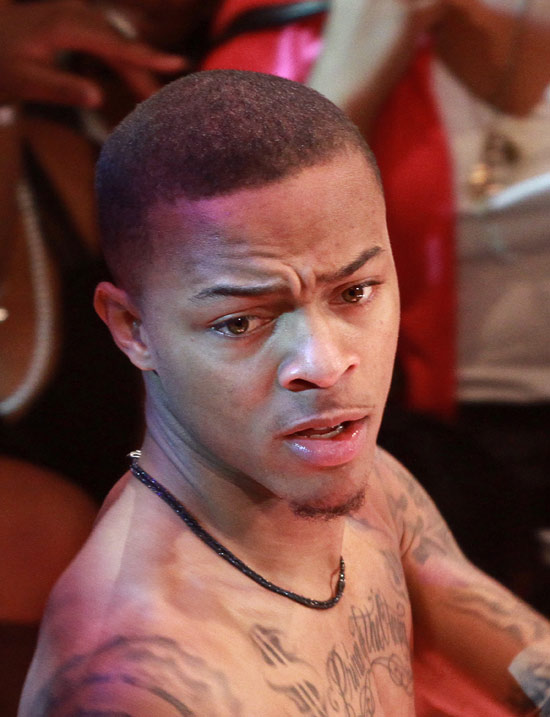 Bow Wow wants to set the record straight for those who think he's ready to take a leap over the edge…….
Bow sat down with WKYS 93.9's Angie Ange yesterday and explained exactly what he meant by his suicidal rant on Twitter last month. Look below to see what the rapper had to say:
"All I know is the business, I ain't had time to go play football or none of the regular stuff. So at times, it haunts you. It do because of course you're gonna be unbalanced. How can you have balance in life when you haven't seen the other side? I'm unbalanced because I've only seen one side of life. I ain't seen the other side. It's not by choice, it's just how it is. Some days I wake up and I do just want to fit in sometimes — I didn't really mean it like, 'Yo, I'm gonna kill myself,' it's like, when will I get peace? I guess I'll only get it when I'm dead. So that's how I meant [it], I didn't mean it like, 'Yo, I'm about to kill myself right now."
Don't let it get the best of you B-dubb!!!
Be the first to receive breaking news alerts and more stories like this by subscribing to our mailing list.