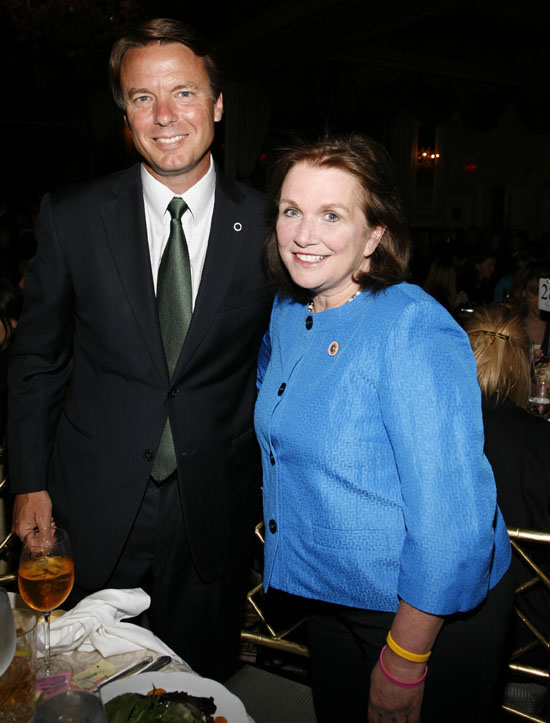 Elizabeth Edwards has died following a long battle with cancer, multiple sources are now confirming. Edwards, a best-selling author, was most known as the driving force behind her estranged husband John Edwards' political career back in the mid 2000's and stood by him when infidelity rumors erupted.
"Today we have lost the comfort of Elizabeth's presence but she remains the heart of this family. We love her and will never know anyone more inspiring or full of life," the family said in a statement.
Elizabeth Edwards was first diagnosed with breast cancer in 2004 and was treated in the same year, however her condition worsened in 2007 when it returned and spread to other parts of her body. Edwards was the author of two best-selling books, one about her long battle with cancer, and the other, about the infidelity scandal surrounding her husband, North Carolina Senator John Edwards.
Elizabeth and John, who served as John Kerry's running mate in the 2004 presidential elections and ran for himself in 2008, separated earlier this year, less than a week after Edwards admitted that he had fathered a 2-year-old child with a campaign aide named Rielle Hunter.
Elizabeth Edwards was 61 years old.
Be the first to receive breaking news alerts and more stories like this by subscribing to our mailing list.