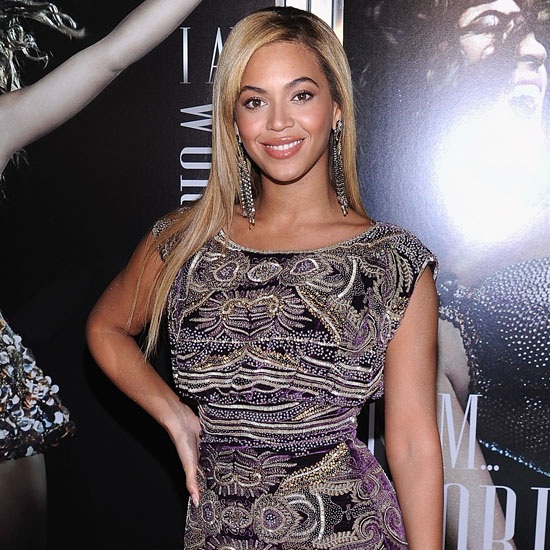 Beyonce's "I Am… World Tour" DVD reportedly went DOUBLE PLATINUM after being on the Nielson SoundScan Music DVD chart for just one week, following the DVD's initial November 26th release. The deluxe DVD/Soundtrack edition dropped last Tuesday (Nov 30) and the DVD is currently holding the #1 position on Nielson SoundScan Music DVD chart.
More below…
In Brazil, where Beyonce played to massive audiences, including 60,000 in Sao Paulo, last winter, the DVD has been certified platinum. The concert film, with it's never-before-seen, intimate footage of the star around the world, played on big screens in select cities around the country on November 18, the two-year anniversary of the release of the multi-platinum I AM…SASHA FIERCE album, which has sold more than six million copies and 15 million digital singles worldwide, while earning a record-breaking six Grammy Awards, the most ever for a female artist in a single year, in 2010.

ABC Television's broadcast version of Beyonce's I AM…WORLD TOUR, aired on Thanksgiving evening, Thursday, November 25. The much-anticipated special was a ratings success for the network. Produced, directed and edited by Beyonce for her own Parkwood Pictures, the I AM…WORLD TOUR concert film is an immersive entertainment experience, weaving together peak concert and tour footage from 108 shows, 78 cities, 32 countries, on six continents with 1.1 million fans in Europe, Asia, South American and the US to create the ne plus ultra Beyonce concert experience, seen from the artist's perspective.

In addition to offering rare behind-the-scenes glimpses into the dynamic personal world of Beyonce on tour, the film features dazzling performances of more than twenty # 1 hits transformed for the stage, guest appearances by superstars Kanye West and Jay-Z, spectacular staging, costumes, lighting and production values. Between her work as a solo artist and as a founding member of Destiny's Child, the most popular female recording group of all time, Beyonce has sold more than 130 million records worldwide. (Source)
And THIS (among other things, of course) is why they call her the Queen of Pop 🙂
A Blu-ray version of Beyonce's "I Am… World Tour" hits stores tomorrow (Dec 7)!
Be the first to receive breaking news alerts and more stories like this by subscribing to our mailing list.