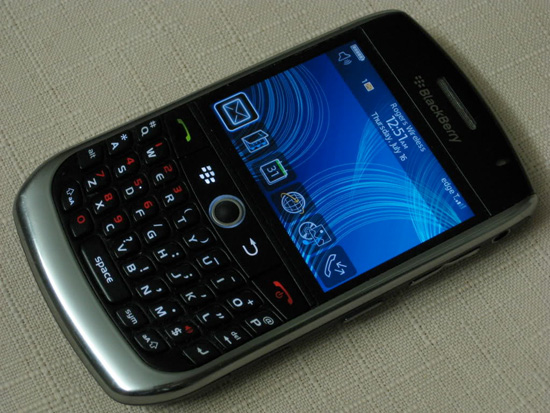 According to the rules of sexting…this is one thing you NEVER do!!
A New Jersey school district superintendent accidentally forwarded a photo of a naked woman to a member of the Board of Education. But that's not all……the phone he sent it from was a district-issued BlackBerry. (What a dumba$$!!)
Read the full story below:
GARFIELD — A Board of Education member wants action taken against the superintendent of schools after receiving a sexually explicit image from his district-issued BlackBerry. The superintendent says it was all a mistake.

Dr. Donna M. Koch, a physician, said she was shocked to receive a photo of a naked woman sent to her in June by the superintendent, Nicholas Perrapato.

Perrapato said it was all an embarrassing mistake. He was trying to delete the message after receiving it when he accidentally pushed the speed-dial button that sent it to Koch, said Perrapato's lawyer, Patrick English of Clifton.

"He got an inappropriate e-mail from an outside source and inadvertently, in attempting to delete it, he pushed the speed-dial button and sent it to Donna Koch," English said.

Perrapato, 63, has been an educator for 42 years and never had anything like this come up before, the lawyer said. In an Oct. 8 letter to the Board of Education, Perrapato said he immediately realized he had made a mistake and called Koch to explain. The next day, he showed up at her family medical practice on Passaic Street to apologize, his letter states.

Koch, 38, was not convinced by any of the apologies. "I believe it was for me," she said. "I'm a woman, a new mom, a professional, and he was trying to intimidate me." Board member Nick Milevski also scoffs at the notion that the superintendent made a slip of his fingers.

"It's impossible that it's a mistake," Milevski said. "I'm computer-literate, and I know what it takes to send and delete from a BlackBerry." Even if it was unintentional, Koch said, Perrapato's BlackBerry is school district property. "If that's the type of thing he's into, he should use his personal phone for it," she said

Koch filed a complaint against Perrapato with the state school ethics commission, the Garfield police, the Bergen County superintendent of schools and the Bergen County Prosecutor's Office. The ethics commission said the incident violated no statute. The police recommended that she file criminal charges. The county superintendent didn't respond, and the prosecutor's office said the police should investigate, she said.

Koch said that in frustration, she went public. "I'm looking to report it to the Attorney General's Office as well as Governor Christie," she said. Perrapato's lawyer asserts that Koch came forward only because the superintendent filed ethics charges against her for questionable actions as a board member.

The superintendent alleges that five board members, including Koch, tried to influence the appointment of staff members, which violates state statutes. "What's really going on is, she's attempting to harass him," English said. "The real problem is that the board members are acting inappropriately."

Koch, who is serving her first term, said that before her election the board was a clique that rarely opposed the superintendent's will. "He wasn't happy when I was running for the board and won," she said. His ethics charges are frivolous and designed to shift attention from his behavior, Koch said.
Accident? Yeah right… Dude just got a little too freaky and now he's in a whole heap of trouble! SMH…
Be the first to receive breaking news alerts and more stories like this by subscribing to our mailing list.