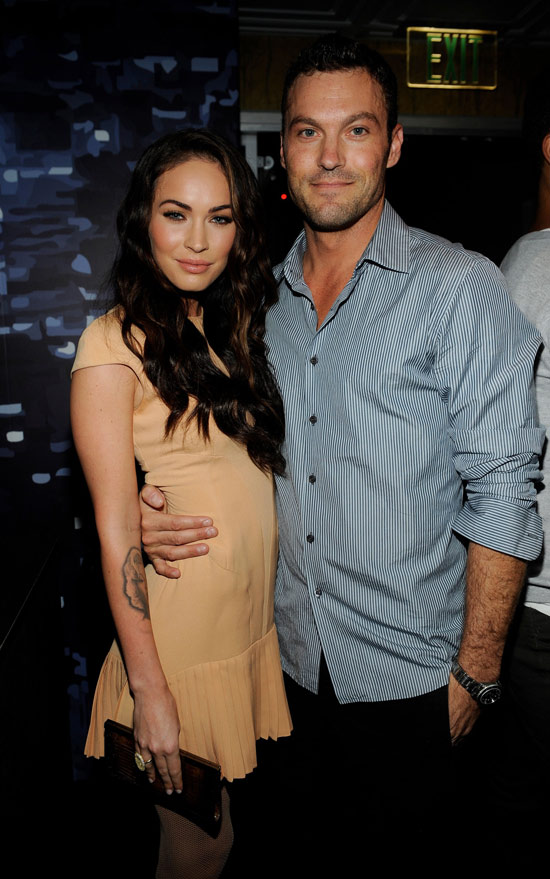 Brian Austin Green and his wife Megan Fox may be inseparable……but at one point things weren't looking too good.
In a recent interview, Green revealed that the two had split up and called their engagement off back in 2009 because he didn't want Megan to feel pressured by a relationship.
"The reality is, she was 18 when I met her and she went through an enormous change in her life… just her career in general and going from being a girl who – when I met her, she was living in New York doing (TV sitcom) Hope & Faith and we'd go to restaurants and I was the person everybody would recognise and point and laugh at or whatever."

"And all of a sudden that turned around and she couldn't go anywhere and her name and her face were everywhere. So, she went through the natural period of, 'I'm not sure if I'm ready to be in such a settled relationship. 'I didn't want her to feel like she was stuck because she said she wanted to be in a relationship to begin with and we just never really went in different directions. We'd say, 'Oh, let's kind of take a break and see what's going on'. It always came back together."
Well….we're glad you guys were able to work it out. Nice to see a happy couple these days……..
Be the first to receive breaking news alerts and more stories like this by subscribing to our mailing list.