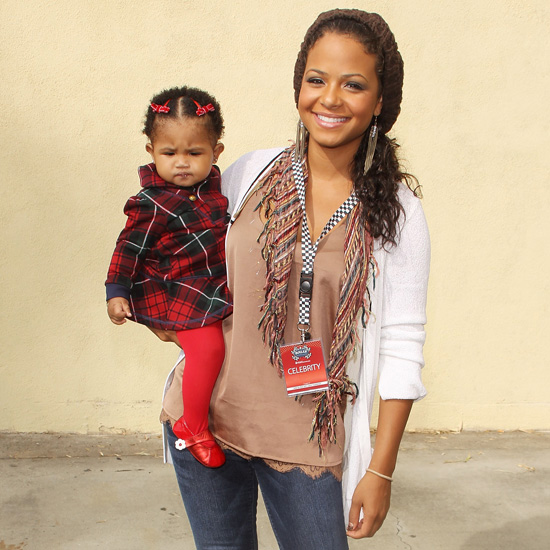 Though she's still "technically" a married woman, Christina Milian says that she's loves being single. The R&B singer recently told People Magazine:
"I'm staying single for a long time. There is no man in my life and I'm staying single. No dating, no nothing. I love being single."
Since her split from producer/singer The Dream earlier this year (the divorce is almost finalized), Christina says she hasn't dated anyone because she enjoys living life as a single lady, and she's not cool with bringing random men around her new daughter.
"I jump from relationship to relationship usually and this is the first time I'm comfortable with myself," she said. "I'm learning about myself all over again. And as far as my daughter, I will never bring anyone into her life that I don't have a real connection with. I'm going to protect her. I don't just bring anyone into my life or her life."
She says her 8-month-old daughter Violet Nash is the "biggest blessing" of her life.
"I feel life has a meaning. Everything I do is for her now. I dedicate my life to her now. I spend every moment just thinking about whatever I pursue is going to be a part of her future. I want the best life for her… She's the happiest, most beautiful baby."
Christina and Milian and The Dream married in September 2009, were separated by December and had their first child together by February 2010. According to reports, The Dream filed for divorce from Christina just 9 days before she gave birth to Violet.
Catch Christina Milian in ABC Family's new holiday movie "Christmas Cupid," due to premiere on TV next month (Dec 12)!
Be the first to receive breaking news alerts and more stories like this by subscribing to our mailing list.