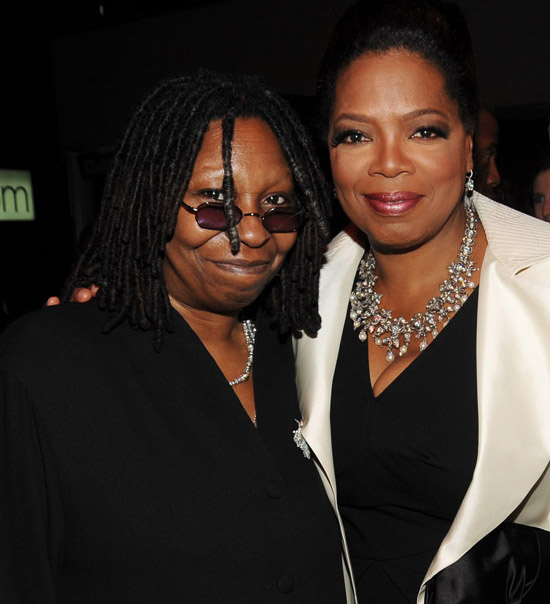 Oprah Winfrey and Whoopi Goldberg are back friends again…..(as if we knew they weren't)
On a "The Color Purple" reunion episode of her show (to air Monday), Oprah reveals that she and Whoopi squashed their "imaginary beef."  Apparently, the two never had a problem with each other from the beginning!
"Whoopi came up to me and she said, 'Can I just ask you something?' Did I do something to you?' " Oprah recalls. "I said, 'What are you talking about?' [Whoopi] says, 'All these years, you know, we've been disconnected and I just want to know, did I do something?' I said, 'All these years I thought you were mad at me.'"

"It's crazy," Whoopi said. "It's crazy," Winfrey agrees. "So I thought, you think I'm mad at you? I thought you were mad at me, "What was that?" Whoopi replies, "Who knows?" (People)
Well we're Ms. Sophia and Ms. Celie were able to clear that up…
Be the first to receive breaking news alerts and more stories like this by subscribing to our mailing list.