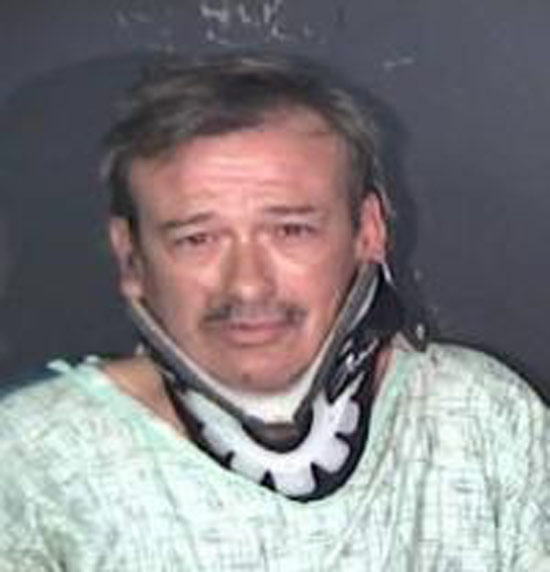 No woman should ever make you THIS angry!
A 50 year-old-man got so mad at his estranged wife that he crashed  his car into her home, set her house on fire and barricaded himself inside! (We don't think this was the best choice of payback)
Read the full story below…
Charges have been recommended against the man officials say crashed his car into the Black Forest home of his estranged wife on Sunday, set the house on fire and then barricaded himself inside. William Gooch, 50, is being held without bond in the El Paso County jail on charges including arson and felony menacing, the El Paso County Sheriff's Office said in a news release.

About 11:15 p.m. Sunday, Gooch's estranged wife called 911 to report he had slammed his car into her house at 16520 Great Smokey Ave. She got out without being injured. Deputies at the scene found Gooch had set the house on fire and barricaded himself inside. A SWAT team and crisis negotiators tried to talk Gooch into coming outside.

Gooch took a gun and left through a window. A sheriff's office spokesperson said he fired a shot that went into the ground. Deputies subdued him with a stun gun. Gooch was treated for burn injuries.
"Gooch" is a dumba**.
Now your crazy self is NEVER gonna be her back!
Be the first to receive breaking news alerts and more stories like this by subscribing to our mailing list.