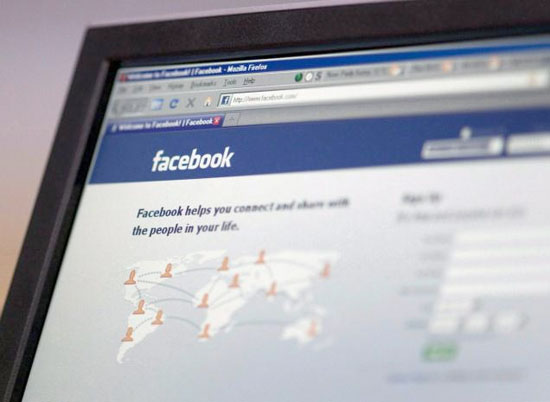 These days, folks should definitely watch what they say on massively popular social networking sites like Twitter and Facebook, because you never know who's reading what you're writing. A Connecticut woman learned that the hard way late last year when she was fired from her job after she was caught posting unflattering and sometimes vulgar comments about her boss on Facebook.
Now, in a formal complaint issued October 27th by the board's Hartford, CT regional office, the National Labor Relations Board (NLRB) is alleging that American Medical Response in Connecticut illegally fired Dawnmarie Souza from her job as an EMT worker, and is seeking justice on her behalf.
Peep the full story below…
"It's the same as talking at the water cooler," the board's acting general counsel Lafe Solomon said. "The point is that employees have protection under the law to talk to each other about conditions at work. This is the first complaint we've issued over comments on Facebook, but I have no doubt that we'll be seeing more," Solomon said. "We have to develop policies as we go in this fast-changing environment."
CNN asked experts how they felt about the issue and offered some tips on how to conduct yourself on the Internet so that you don't go through a similar situation. Check out the tips below!
1. Think before you post

Imagine if the comment you posted or tweeted will appear in the local newspaper the next day, says Tyson B. Snow, an employment attorney at Manning Curtis Bradshaw & Bednar LLC in Utah. While that rule of thumb may sound extreme, Snow says it is a safe way to manage your content.

On a social media site, the audience is unlimited, and the content is permanent. An employee may post one photo and quickly remove it, but someone could still archive the page or make a copy, he says.

2. Be picky about who you friend

Only allow people you trust into your social network, says Shanti Atkins, president of ELT Inc., an ethics and compliance training company. Instead of casually accepting all the co-workers or managers who ask to friend you, be selective about who you allow to view your posts.

Atkins says employees may forget who they let into their network and that could lead to problems later on.

3. Do it on your own time and computer

Try to limit your Facebook and Twitter activity to your personal computer, several experts say. If you engage in problematic activity on the company property and time, this can provide the managers more leverage, say several workplace experts.

Many employers and workplaces already ban the sites at the workplace to prevent social media spats from becoming an issue.

4. Watch what you post at home

Many workers are unaware that mentioning their company in a negative light on the internet — even if it's done on personal time at home — could lead to disciplinary measures, says John Lusher, a social media consultant. He says many organizations have departments that monitor social media comments and photographs that pertain to the company.

5. Keep the dialogue positive

Social media can be a great way to foster conversations about an employee's recent promotion or a company event, says Josh Whitford, president of Echelon Media, a company that specializes in social media. But, he says, certain topics such as trade secrets should never be disclosed online.

6. Figure out privacy settings

Social media privacy settings may be tricky, but take the time to consider all the different settings, says Shanti Atkins, at ELT Inc. She suggests implementing filters and grouping co-workers and bosses so that certain information does not reach everyone.

7. Learn your employee rights

Employees need to make the effort to understand corporate policy regarding the use social media at work and at home, says Tyson Snow, an employment attorney. However, most companies don't have such policies in place. Only 10 percent of companies had specific polices to deal with social networking sites, according to The Society of Corporate Compliance and Ethics.
So to make a long story short, just watch what you say about your boss on the Internet. If you don't have anything nice to say, just keep it to yourself or call up your BFF (like the old days)!!
Be the first to receive breaking news alerts and more stories like this by subscribing to our mailing list.