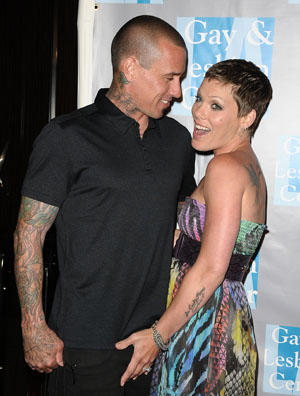 Pink may be knocked up!
According to US Magazine, a close source has revealed that the singer and her husband Carey Hart are expecting their first child.
"She's 12 weeks along. She wanted to do it between tours, when she has some time off," the source said.
The source also went on to add that Pink is excited that the pregnancy came so fast and is happy as ever.
"Pink was determined to make the relationship solid. Now she's really happy, and she's excited she got pregnant so fast! She'll be a brilliant mother."
Pink and Carey are gonna be "fun" parents! (See: pic above)