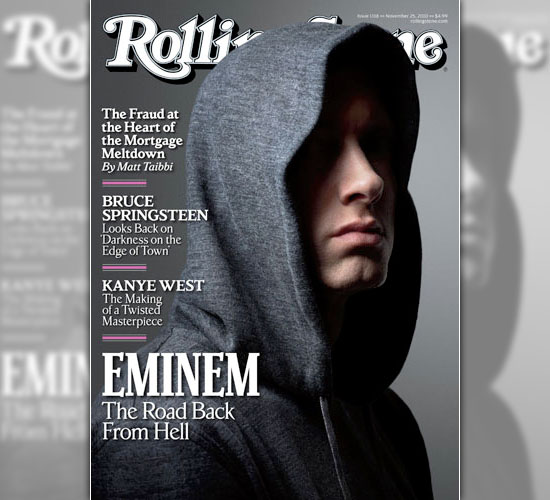 Rapper Eminem admits that he isn't the most sociable person in the world!

In a recent interview with Rolling Stone Magazine, Em revealed how he has trust issues and keeps a small circle of friends.
"I have trust issues — with women, friends, whatever. You always wonder what their real motives are. I've got a small circle of friends, and it's a lot of the same friends I've known forever. Right now, that works for me. I came out of some difficult things these past couple of years. I kind of feel like I'm just now finding my footing, so I want to make sure that's secure before I go out and do anything else. I need to keep working on myself for a while."
The Grammy Award winning rapper also went on to add that he would like to be in a relationship one day……..but right now it's too hard for him to meet new people.
"As far as going out, like dinner and a movie — I just can't. Going out in public is just too crazy. I mean, I'd like to be in a relationship again someday. Who doesn't? It's just hard to meet new people, in my position."
Sometimes it's best to keep to yourself……we feel you Em!
Be the first to receive breaking news alerts and more stories like this by subscribing to our mailing list.