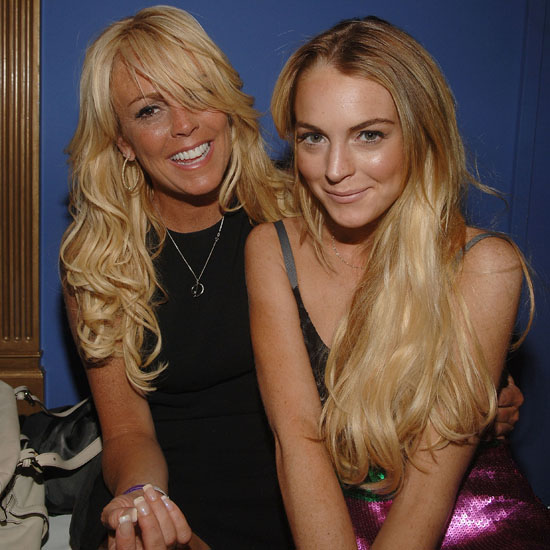 After years and years of constant denial, Dina Lohan is finally admitting that her daughter is indeed addicted to drugs! In an interview with Matt Lauer on "Today" this morning, Lohan says her daughter (who is currently being treated at the Betty Ford Rehab Center in California) is "happy and relaxed."
"She's just a different person," Dina said. "She's been in a couple facilities, but this one to me has really changed her. They get into your psyche … and bring the problem to the surface."
Having previously defended Lindsay on the "Today" show back in August and instead blaming the judge in the case for her daughter's problems, Dina now admits that Lindsay is her own problem. She said:
"When I first came here, initially that [being an addict] was for Lindsay to admit. As a mother, it wasn't for me to come tell the world about her problem. That was for her to do. I wasn't in denial by far … for me as a mother, I protect … You protect as a parent."
Protect? Yeah right! More like "enable." And Dina Lohan is THE BIGGEST enabler, which is why Lindsay is in the situation she's in. Lindsay wouldn't need "rehab" if her mother wasn't such an enabler and didn't think it was impossible for her precious little girl to do no wrong.
Your thoughts?
Be the first to receive breaking news alerts and more stories like this by subscribing to our mailing list.