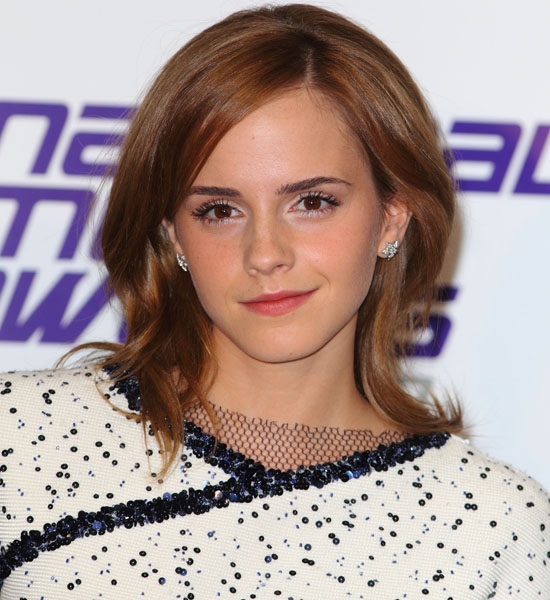 Emma Watson says she once had a boyfriend who had no idea he was dating a movie star!
The 20-year-old British actress, who plays Hermione Granger in the mega popular "Harry Potter" film franchise, is currently studying at Brown University here in the United States, and finds it "hilarious" that she is able to meet people who don't care about her superstar status.
"The amazing thing is that everyone here is interested in their own lives, so they aren't nosy about mine. I'm used to people being intrusive and gossipy, but I can be anonymous," she said recently in an interview. "My best friend at Brown has never seen a 'Harry Potter' movie or read the books. And one guy I dated didn't know anything about the films, much less that I was one of the stars, which I found hilarious."
Watson told Parade Mag that she's had several movie deals thrown at her (post-"Harry Potter"), but now that she's in school, she's having to turn them down to focus on her studies.
"I get some amazing offers to act, and sometimes it's hard to say, 'No, I'm going to stay here and do my homework.' People are like, 'What do you mean she's not available?' I may do some theater next summer, but this college experience is really important to me, and I won't give it up for anything. I'm not going to school just for the academics–I wanted to share ideas, to be around people who are passionate about learning."
The last film in the Harry Potter series, "Harry Potter and the Deathly Hallows" has been split into two separate movies. The first is due for release on November 19th, with the second hitting theaters next summer (July 15th 2011).
Be the first to receive breaking news alerts and more stories like this by subscribing to our mailing list.