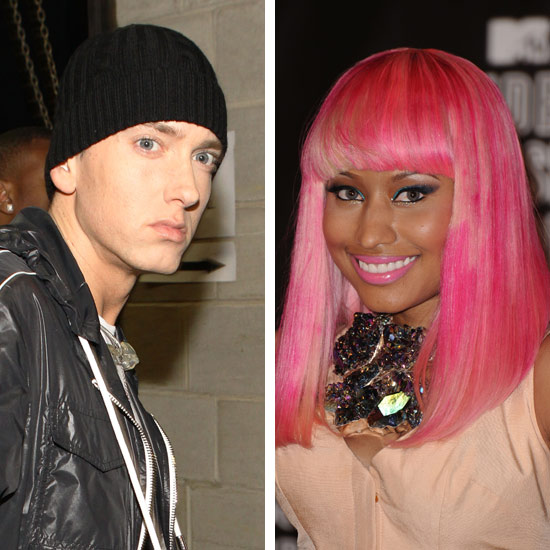 This is going to be wild…..
In a recent interview with MTV, Young Money rapper Nicki Minaj revealed that she and Eminem have teamed up for a track on her upcoming album Pink Friday. The song is called "Roman's Revenge" and features both rappers tapping into their alter egos: Nicki as Roman Zolanski and Em as Slim Shady.
Minaj also went on to add that the collaboration left her in complete shock and credits it for giving her album life. Peep what she said below:
"We went out on a whim and put it in the air like, 'It'd be great if he would collaborate with us. I remember I kept talking about it, and I thought, 'It can't hurt.' I sent him one record, and he didn't love it. He didn't say, 'I don't love it' – he just said, 'Can you send me something that's a little more me?'I sent him an email and thanked him for that, just having enough respect. Sometimes people don't respond. He had the respect, at least, to treat me like a peer. He picked up the phone for that one… Even right now, I'm in shock… 'The Real Slim Shady'! It was the most fun song on Pink Friday. It gave me life."

Source: MTV
Be the first to receive breaking news alerts and more stories like this by subscribing to our mailing list.