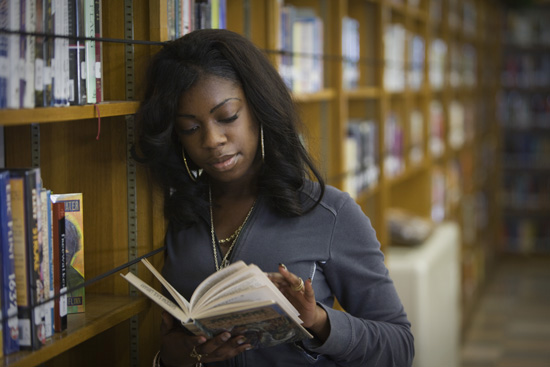 We've heard of jizzing in your pants…but not on a woman while she's reading!!
Oritse Ayu was recently arrested for exposing himself and ejaculating on a woman reading a book in the Montgomery College Library in Takoma Park, Maryland. This guy really has a way with the ladies. (LOL) Read more below…
TAKOMA PARK, Md. – A man was arrested Tuesday after he allegedly ejaculated on a woman and exposed himself to her as she was reading in a school library.

The incident happened on October 9 at the Montgomery College Library in Takoma Park, Maryland.

Police say the female was sitting in the library when a man walked past her and ejaculated on her arm. When the female turned to the subject, he was standing behind her with his genitals exposed.

The male fled the library, returned briefly, and fled again as the woman was reporting the incident to police. Campus security chased the man but he was able to flee in a car. DNA evidence was obtained from the woman.

She did not know the man but was able to provide a description of him to police. Officers used the victim's description and surveillance video to identify the suspect as 29-year-old Oritse Ayu of Baltimore, Maryland

Ayu was arrested and is facing charges of 2nd degree assault and indecent exposure.
Ol' filthy McNasty!! Just sick!!! SMH…
Be the first to receive breaking news alerts and more stories like this by subscribing to our mailing list.