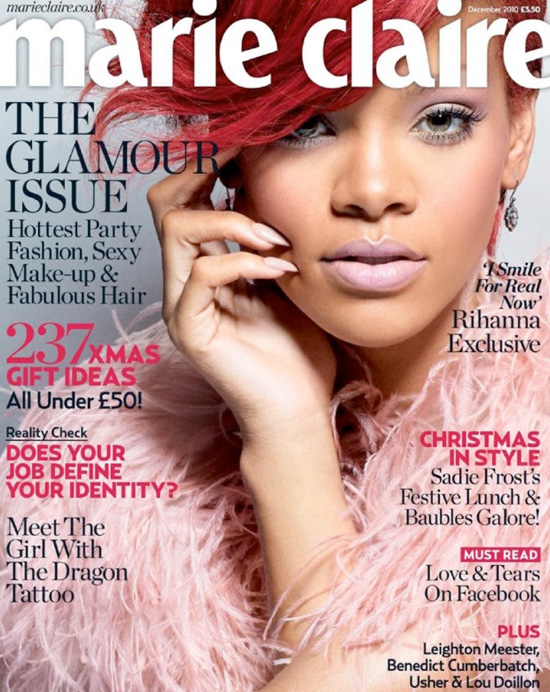 Rihanna just can't seem to keep her mouth shut about last year's pre-Grammy incident!
Conveniently in time for the release of her new album, RiRi talks about how she felt after the incident, her wake-up call, and her new relationship with Matt Kemp in an upcoming issue of Marie Claire UK (she's featured on the cover). Peep a few excerpts from the interview below…
On how she felt after the accident:
"God has a crazy way of working, and sometimes when stuff happens you feel like, 'What did I do to deserve this?' Why was it backfiring on me?' But I needed that wake-up call in my life. I needed a turning point, and that's what God was giving to me."
On her wake-up call:
"All this terrible stuff they say to you, it breaks you down. [But] once you're back on your feet — if you ever make it back on your feet — that's the ultimate achievement. I remember I was in New York at the Trump Hotel and I woke up and I just knew I was over it. It was a different day. I felt different. I didn't feel lonely," she recalls. I felt like I wanted to get up and be in the world. That was a great, great feeling."
On her new relationship:
"I feel like I smile for real this time. The smiles come from inside, and it exudes in everything I do. People feel my energy is different. When I smile they can tell that it's pure bliss and not just a cover up."
Be the first to receive breaking news alerts and more stories like this by subscribing to our mailing list.