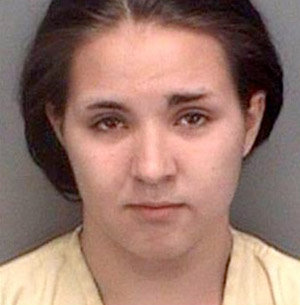 Remember the "hiccup girl" from the "Today Show"?
Well……she's going to be known as simply a cellmate ID # for the next several years of her life now that she's been charged with MURDER!
Back in 2007, the teenager made an appearance on the Today Show claiming to suffer from a condition that made her hiccup 50 times a week for five weeks.
And Saturday night (Oct 23) the now 19-year-old participated in a "robbery gone wrong" and ended up contributing to a guy's murder.
Peep the full story below…
According to police, Mee was a key member of a robbery-gone-wrong Saturday night — in which she lured a man into an ambush, in which he was robbed at gunpoint by two men. Cops say the victim struggled — and was shot and killed at the scene. According to police, Mee and the other two suspects have "admitted to their involvement" in the crime — and have each been charged with 1st degree murder. All three could face the death penalty if convicted.

Source: TMZ
Be the first to receive breaking news alerts and more stories like this by subscribing to our mailing list.