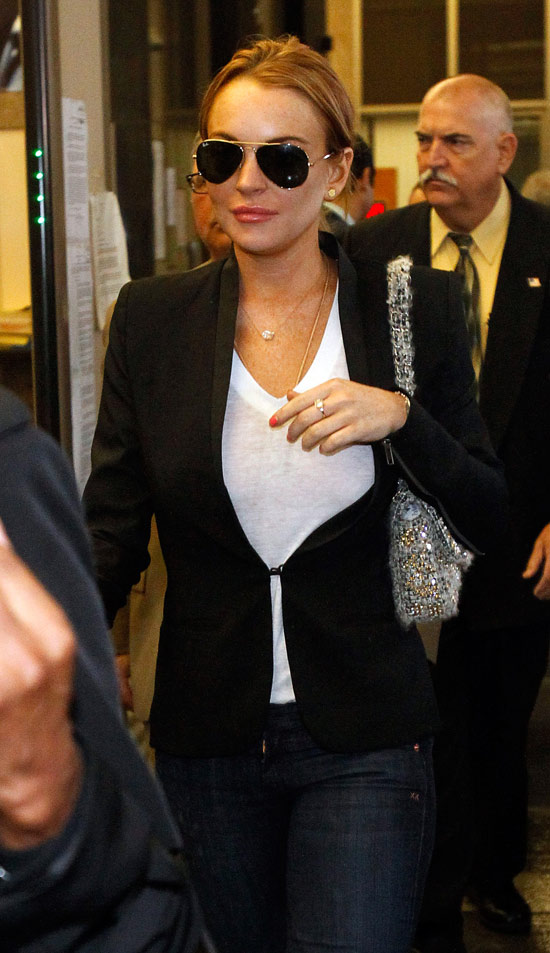 When does she not catch a break???
Lindsay Lohan has avoided jail time (for the ga-zillionth time) and has been ordered back to rehab. Full story is below…
Lohan was let off fairly easy (like always) in court today by Judge Elden Fox who unlike the deputy district attorney….didn't believe 180 days in the slammer would serve the former Disney star good. Instead, Lindsay will remain in rehab until January 3, 2011 and is due back in court on February 25th.
Once she is released from rehab, she will also be randomly tested for drugs and alcohol until her court date. If Lohan can manage to not test positive for anything during that time period…..her sentence will then be converted to unsupervised probation. It is also being reported that her SCRAM bracelet will be removed soon as well.
That is one Lucky Lohan!
Be the first to receive breaking news alerts and more stories like this by subscribing to our mailing list.