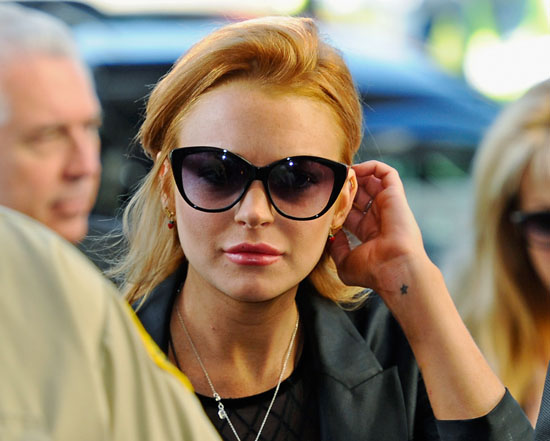 Today is judgement day for Lindsay Lohan.
The actress is returning to criminal court today to face a judge who could either send her back to rehab….or back to jail for failing a drug test back in September. Lohan has already publicly admitted that the results of the test were accurate, but if she admits this to LA Superior Court Judge Elden S. Fox in court this morning, he has two options for her: JAIL or REHAB.
We're hoping the judge goes for BOTH options. Send her a** to jail for a little while, THEN let her rehabilitate herself. All of this "stay in jail for a couple of hours, then we'll send you to rehab" bull is clearly NOT working. But what do you think Gossip On This? Do you think Lindsay Lohan should go back to rehab, or should the judge slap some handcuffs on her wrists and her send her right back to jail??? Take the poll BELOW!
Be the first to receive breaking news alerts and more stories like this by subscribing to our mailing list.