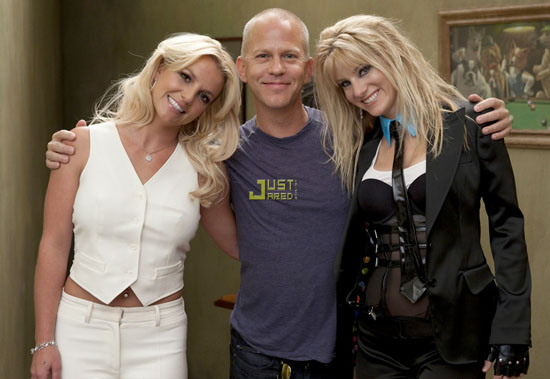 Britney Spears recently portrayed herself on an episode of "Glee." And now the Pop singer's appearance on the hit Fox comedy series is being heavily scrutinized by a group of parents called the "Parents Television Council."
In the episode, the McKinley High Glee club singers hallucinate about the pop star (who plays herself) while under anesthesia by a dentist played by John Stamos (Uncle Jesse from "Full House").
And even though Britney's episode earned a record number of viewers when it aired last month, the Parents TV Council calls it the "worst show of the week" while blasting Fox for showing off "explicit sexual content" and "skimpy outfits" on the show. Check out their official statement below:
"'Glee' earned its highest ratings ever with this Britney Spears tribute, drawing 13.3 million viewers. A scary thought considering that the mostly young teen/tween audience basically witnessed an endorsement of narcotics abuse, public masturbation and school-sanctioned burlesque."
Aww, lighten up PTC!! Little girls shouldn't look up to Britney Spears anyway….everyone knows that!!
Be the first to receive breaking news alerts and more stories like this by subscribing to our mailing list.