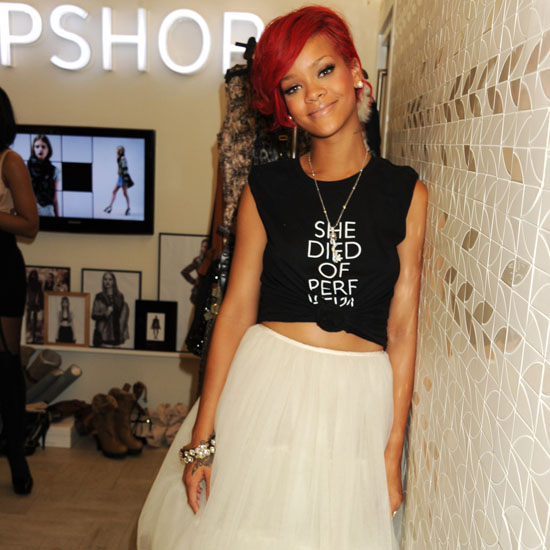 Rihanna says that the reason she is so successful today….is because she's not afraid to make a few mistakes here and there.
The R&B/Pop singer (who just released her new music video yesterday) tells Bravo that when she messes up, she doesn't see it as a failure, she just learns from it and moves on.
"If I was scared to do something wrong I wouldn't be where I am today. And that would totally restrict me. You learn from your mistakes. To remember that every day I got a tattoo of the sentence 'Never a failure always a lesson' mirror-inverted under my collarbone. Now I can read that sentence every day in the mirror."
She also thanked her mother Monica Fenty for teaching her to be strong and responsible.
"It wasn't all great in my childhood. But there are a lot of positive memories as well and I have to thank my mom for them. I learned so much from her: for example to take responsibility for the things I am doing. She also taught me not to be scared by leaving me free to do things. My mom let me make my own experiences. And that was very important for me to become the self-confident young woman I am today."
Be the first to receive breaking news alerts and more stories like this by subscribing to our mailing list.