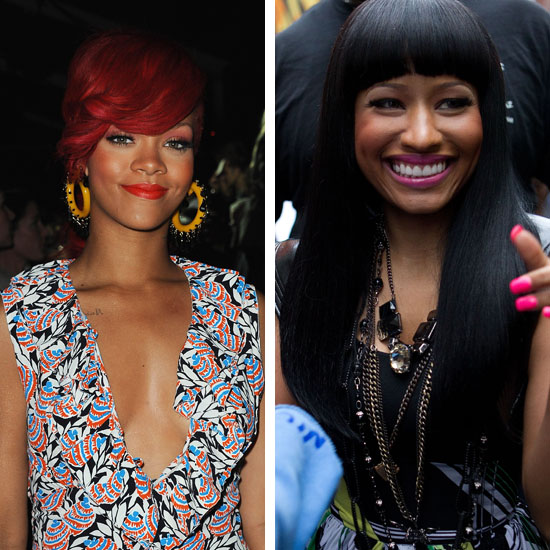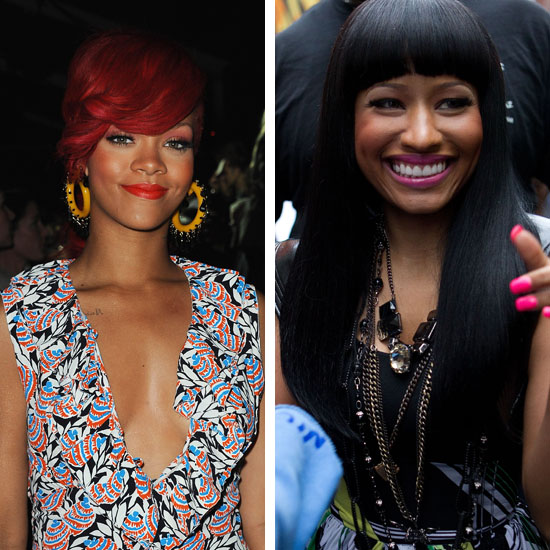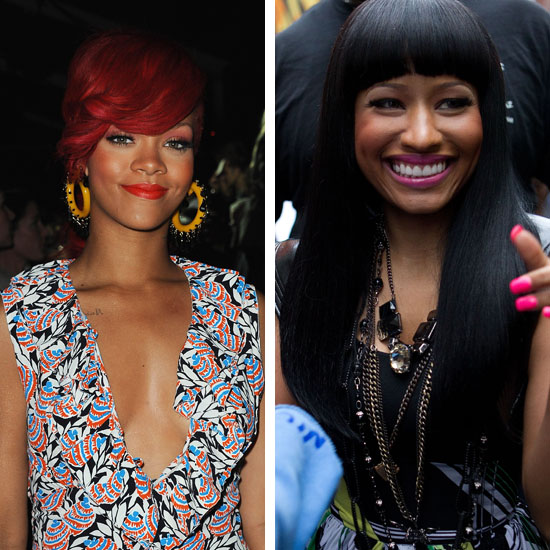 Rihanna has already said that she's collaborating with rapper Drake, and now the Pop/R&B singer is speaking on her collab with Drizzy's Young Money labelmate Nicki Minaj. Rihanna says she and the Young Money femcee worked together on a song called "Raining Men" and spoke highly of Nicki's skills as a writer in a recent interview with Capital FM. She said:
"You know I worked with her before on Rated R and she was just writing me some really good ballads and I couldn't wait to work with her again and finally have her on my record. It's a really fun song. It's called 'Raining Men'. No, nothing like the original. It's quite up-tempo but kind of quirky and funny.

[Nicki] has a great buzz and she has a 'thing' to her. She is a star and that's why people love her. She's also really entertaining with her visual as well as her lyrics and she has a great melody. I'm really amazed that she can write like that. [Nicki] not only raps but she can write songs too. It was really easy actually. We were going back and forth with the texts on how we were going to get to do it because we were in two different places and had two opposite schedules."
Rihanna's upcoming fifth album Loud hits stores next month (Nov 12)!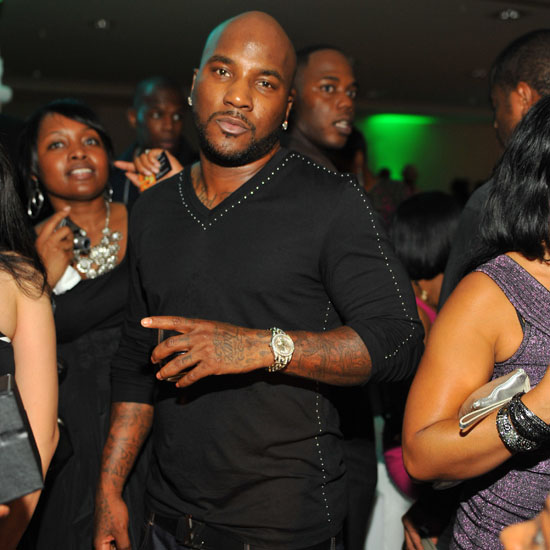 YOUNG JEEZY'S NEW ALBUM PUSHED BACK (AGAIN)
Fans eagerly awaiting the release of Young Jeezy's new album Thug Motivation 103 are going to have to wait until closer to Christmas as the project has been reportedly pushed back to December 14th.
The album serves as Jeezy's fourth and is preceded by the singles "Jizzle," "All White Everything" and "Lose My Mind," neither of which are doing so well on the charts right now unfortunately, which would probably explain why the album keeps getting pushed back.
AMERIE REVEALS 5TH ALBUM TITLE
R&B singer Ameriie has announced the title of her fifth studio album. The "One Thing" singer recently premiered a number of tracks from the new album at a nightclub in Paris and revealed that it will be called Cymatika Vol. 1.
Speaking on her new album, Ameriie, who recently added an extra "i" to her name, said:
"It's completely different! It's not a hip-hop, R&B, soul album at all. It's called Cymatika Vol. 1, I'll have other volumes as well. Cymatika is the study of visual sound. As humans, we're all energy and light and spirit; and sound plays a part in that because sound is simply vibrating energy. That's what this album is about… about life and who we are, not being afraid to be who we are, and not forgetting our spirit.

"The album is influenced by new wave and acid house, which I explored in my album Because I Love It in 2007, which was released in Europe. For the fans who heard that, they'll say, 'Oh, I could see this coming'. For fans who loved the first album, they're going to be like, 'What is this?!' But I grew up listening to everything, and this is where I am now. And it feels right for me."
Cymatika Volume 1 is due for release sometime next year.
Be the first to receive breaking news alerts and more stories like this by subscribing to our mailing list.