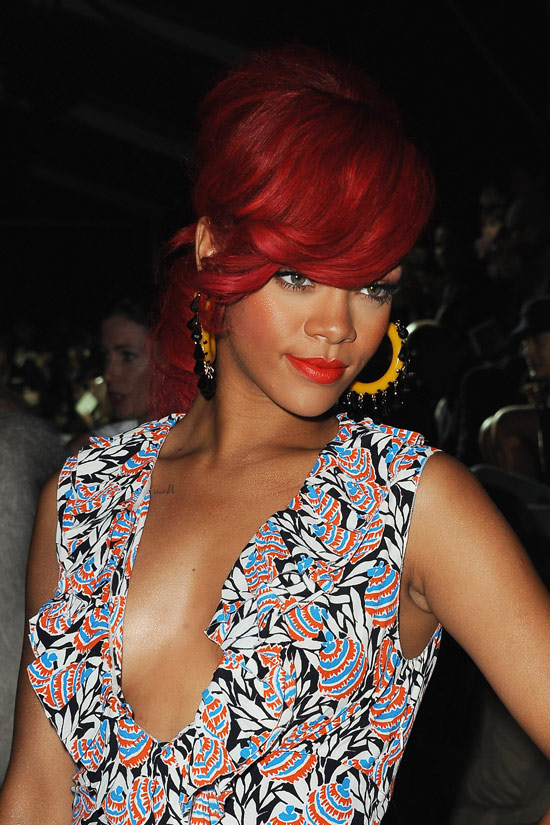 R&B singer Rihanna is ready to kick the "bad girl" image she portrayed in her last album Rated R to the side.
In a recent interview, Rihanna revealed that with her new album Loud….. she is going with a more positive, upbeat sound.
"It's kind of like the closing to that chapter, and now we're in a new stage. The whole shoulder pad thing, and the architectural look, is so sharp-edged and tough. I'm over that. I like floral prints now."
RiRi also admitted that despite how much she loves her Redhead…..she is more than likely going to change that up as well.
"Redheads have the most fun! And redheads have the most work too. I get bored quickly, but right now I'm loving my hair and I'll probably change it up really soon. Probably the cut or the style, probably not the color though because you have to be really careful with changing your color so often."
Change is good!
Be the first to receive breaking news alerts and more stories like this by subscribing to our mailing list.