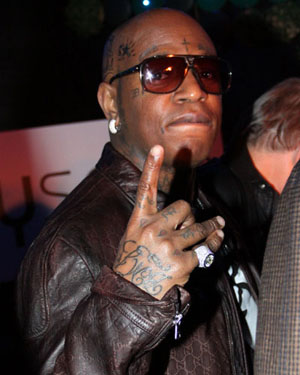 Birdman says that he's worth over $400 million dollars.
And while that's up for debate, he does have dreams of becoming a billionaire.
In fact, he says he wants to be the first billionaire in the music industry and that's his "main focus in life."
All of this and more was discussed in a recent interview with Angela Yee, in which the #1 Stunna also talked about his regrets on passing over artists like Keyshia Cole, Young Jeezy & T.I. along with his plans to become part owner of the Miami Dolphins and more.
Check it out below:
Spotted @ Necole Bitchie
Be the first to receive breaking news alerts and more stories like this by subscribing to our mailing list.