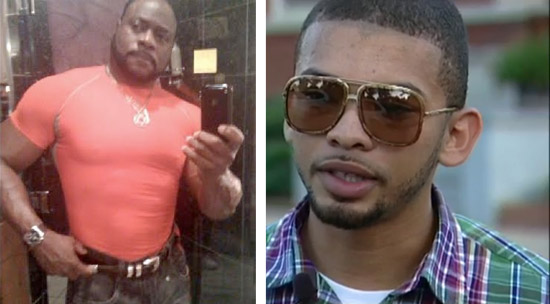 For the past few weeks, so far all we've heard about is the negative side of this whole Bishop Eddie Long ordeal. And now, a 20-year-old college student is speaking up in an attempt to portray another side of Bishop Long, who is accused by four young men of requiring sexual favors in exchange for gifts.
In a recent news interview with Atlanta's 11 Alive, Marcus Culliver, a student of Talledega College in Alabama and a former "spiritual son" of Bishop Long, recalls how the bishop took him under his wing like a son by taking him to his first NFL game, paying for football camp in high school and taking care of anything else he needed. Culliver also talked about how he went to church and school with Long's four accusers, as well as the Longfellow Academy at New Birth (Long's church), but says he saw nothing out of the ordinary.
"At Longfellow we all called him our pops," Culliver said. "We all called him Dad because that's what he was to us. He took me to my first NFL game, he put me through my first NFL camp when I was in high school playing football. Anything we needed, if we were going through something and our parents couldn't help us or we couldn't get something, he was there for us to help us out. So to a certain extent, we were all his sons.

"Pops is a really giving person," Culliver said. "There were times in church where he'd give out cars to people who didn't have a car, big Christmas events, feed the needy, give clothes to people who didn't have clothes, whatever the case may be. His being a giving person is not really news to me because he's helped a lot of people in the community and across the world.

"It's God's son, and you never know when God's working through someone," said Culliver. "So for everybody out there who's saying 'Bishop's doing this, Bishop's doing that and I know he was doing this', you don't know that. It's an assumption. You don't know that. So my advice for everybody out there is to pray for the church and pray for the prophets. Just pray for the whole church."
So what do you think? Could all of these allegations brought against Long be something thought up by the men accusing him of such things …. or does Bishop Long have folks like Marcus Culliver fooled?
Be the first to receive breaking news alerts and more stories like this by subscribing to our mailing list.