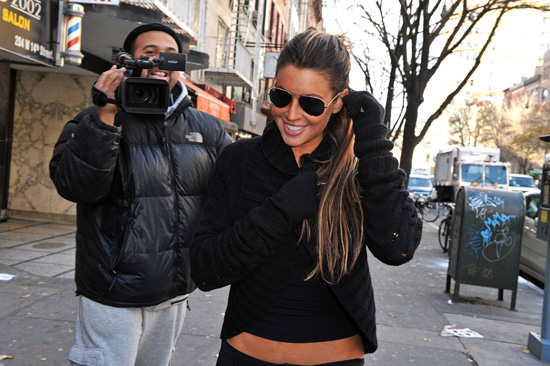 Looks like one of Tiger Woods' many hoes is going back to get her education!
Rachel Uchitel (also known as Mistress #1) was the first woman who came forward about the Tiger Woods scandal, and publicly admitted to having an affair to the pro golfer. But now, nearly one year later, Uchitel has been accepted into not one, but TWO prominent graduate schools in an effort to start a new life after the big Tiger "Cheetah" Woods cheating scandal. And you'll never guess what she's going to study!
Details when you click the link below…
A close friend of Rachel Uchitel's tells Radar Online:
"Rachel has been accepted into two graduate schools: one is a masters in criminal justice and the other is for a masters in forensic psychology. She hasn't picked which one she is going to take yet but both are amazing schools, and she is very excited."
Rachel Uchitel, 35, is a university graduate and is also a part of an intensive 2 and a half month training program in forensic investigation in the Los Angeles area, and she "absolutely loves it!" says her friend, who added that Rachel has made this her life for the moment and even told another friend: "It's my calling and what I'm great at."
"Rachel is following her dream," said a confidante. "She has always been obsessed with anything related to crime – television shows like Nancy Grace, Cold Case, To Catch a Predator. Rachel asks a million questions all the time and she is always trying to put details of a story into her head. Now she wants to work at a news organization as part of an investigation unit."
Rachel Uchitel might have some brains after-all! Now let's see what Tiger's 11 other hoes do with the rest of their lives… Probably nothing! (LOL)
Be the first to receive breaking news alerts and more stories like this by subscribing to our mailing list.