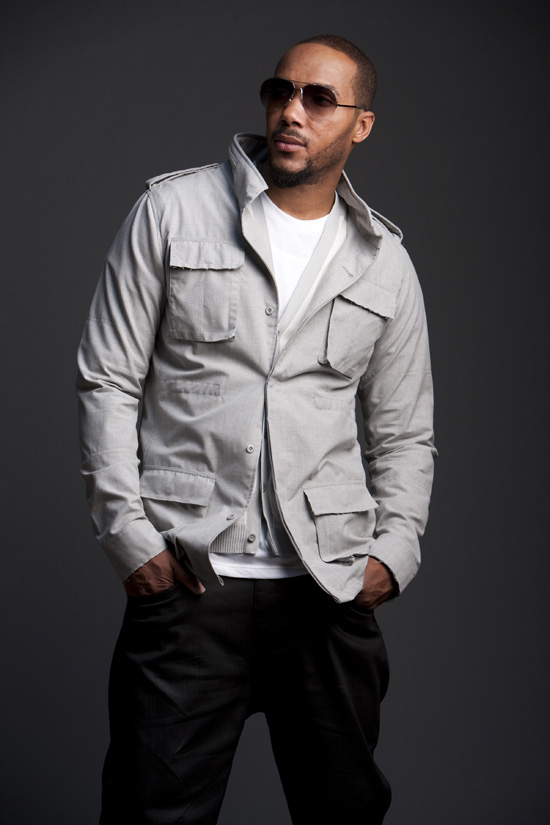 R&B singer Lyfe Jennings was sentenced to 3.5 years (42 months) in prison this week after being charged with several crimes stemming from a domestic dispute back in 2008 with his baby mama where he showed up to the woman's house demanding to see her, and when she didn't open the door, he kicked it in and fired shots into the street. Later, when the police were called, Lyfe led cops on a 90 mile an hour chase in his Corvette before crashing the vehicle and refusing a sobriety test, which landed him in handcuffs. And now the incident has landed him some prison time which he began immediately after being sentenced earlier this week.
While in court, a very emotional Lyfe Jennings admitted fault and apologized as he told the judge: "I did it, I know I gotta be punished for it and I just wanted the opportunity to apologize…" BET's Jeff Johnson also took the stand to testify on behalf of his friend to try and get Lyfe a lesser sentence, but unfortunately for the R&B entertainer, the judge stuck to his original 3 and 1/2 years sentence.
Lyfe, who had already served 10 years in prison before kicking off his music career, wasn't even allowed to see his two boys before the judge sent him straight to prison to serve his time.
Tuesday morning before his sentencing, Lyfe posted the following message to his Twitter account:
This will be my last post. To everyone who gave me a chance I am forever in your debt. I have had a fabulous career because of you. All I can say in parting is that I have been honest with yaw. I didn't sugarcoat a word didn't hold back a single sylible of my life from yaw. I've lived a hundred lives in these 6 yrs so I not only won't, i don't have the right to complain. I would like to think that I've changed lives by changing my own, tho I can't be sure. But one thing I am sure of is God gives and takes away in measure. He is fair, just and forever. Amen from aman… Smile, its contageous:)
So sad… Let's hope this guy turns his life around the next time he's out of jail, and he stays out FOR GOOD!
Be the first to receive breaking news alerts and more stories like this by subscribing to our mailing list.