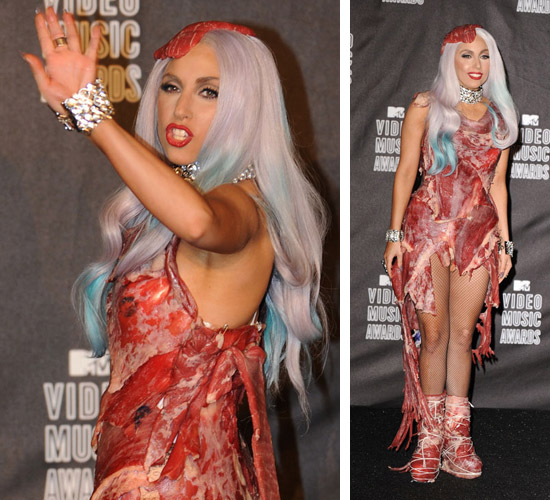 We actually thought the meat dress Lady Gaga were to this year's VMAs was fake, but we were totally wrong!
Lady Gaga actually wore a dress made of raw meat to the 2010 MTV Video Music Awards earlier this month, and according to the designer of the odd piece of fashion, the dress, made from a cut of meat from Argentina known as "matambre", will be preserved like….."jerky."
Check out what Mr. Franc Fernandez said about the dress he made for Gaga by clicking the link below!
"The dress will go through a process where it becomes a sort of 'jerky' and will be archived. Thank you." (Source)
He can't be serious, can he?
Be the first to receive breaking news alerts and more stories like this by subscribing to our mailing list.