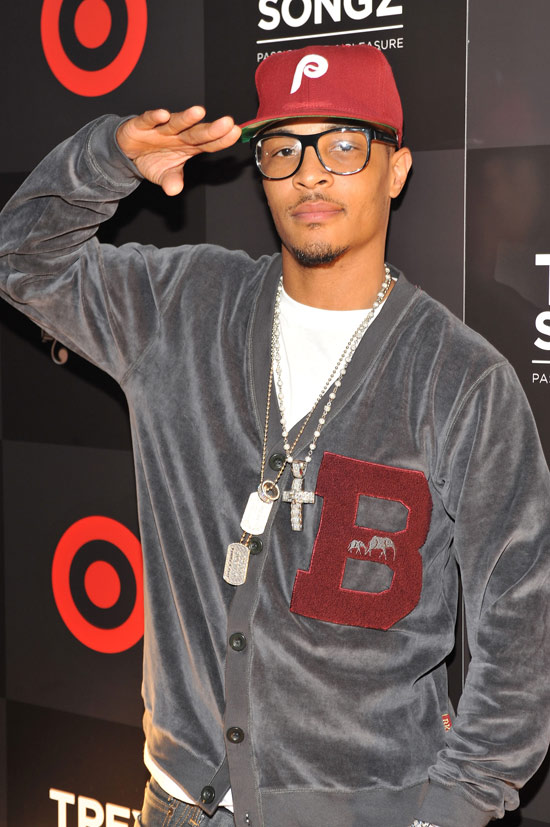 Rapper T.I. may be on a one-way trip back to jail!
According to TMZ, T.I.'s probation officer just filed documents in Georgia that say L.A. County Sheriff's deputies found codeine, marijuana, and ecstasy in T.I.'s possession during his September 1 arrest. Originally, the multi-platinum rapper and his wife Tameka "Tiny" Cottle were charged with possession of Ecstasy…but it appears now that a few things were left out.
The documents also reveal that T.I. tested positive for opiates the day after his arrest. But that's not all… Just yesterday a summon was issued by U.S. District Judge Charles Pannel Jr. for Tip to appear in court and explain why his probation should not be revoked after the L.A. incident. The judge listed three possible violations: possession of Ecstasy, testing positive for opiates and associating with a convicted felon.
No date has been set for T.I.'s hearing…however his attorney Dwight Thomas seems no worries.
"We will have an opportunity to present mitigating evidence or arguments on T.I.'s behalf," he tells TMZ.
Come on T.I…….you gotta do better man!
Be the first to receive breaking news alerts and more stories like this by subscribing to our mailing list.