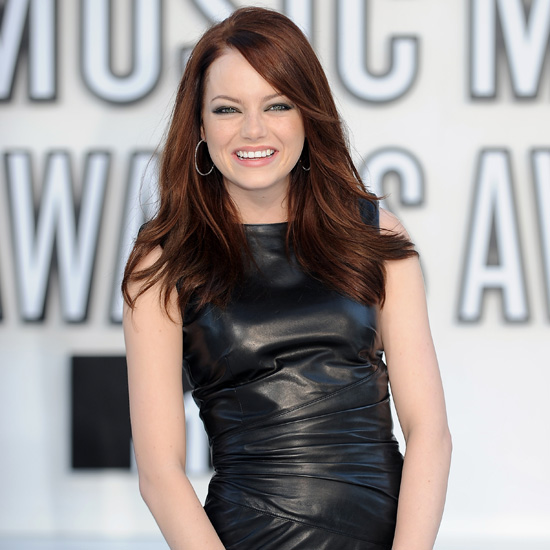 Being an actress is obviously no easy task. Just ask Emma Stone who knows first hand! Stone says that while filming a simulated sex scene with one of her "Easy A" co-stars, she found out she had a pre-existing health condition……asthma.
In "Easy A," Stone's character Olive makes a deal to pretend to have loud, crazy sex at a house party with one her guy friends so that people at school will think he's cool and stop bullying him. However when it was time for Stone and her co-star to film the scene, she ran into just a tad bit of trouble.
"Oh, for the love, I can't even simulate sex without dying!" Stone jokingly admitted. "I had a little asthma attack, without any prior knowledge that I had asthma, during the scene where we had to jump up and down for hours and hours screaming and yelling on the bed. [It] was humiliating, because it was the second day of shooting," she explained, adding that her little episode must have made a great impression on the crew. "Here's what it's going to be like the whole movie, as I'm breathing into an oxygen tank," she said. "The crew was like, 'She's going to be a real blast. Wow. Amazing. A 20-year-old having an asthma attack.'"

Source: MTV
Glad everything turned out okay but that had to be hilarious somewhat to see her hyperventilating in the middle of pretending to have sex. We wonder how long it took the crew to realize she was actually having an asthma attack though (LOL!)
Be the first to receive breaking news alerts and more stories like this by subscribing to our mailing list.