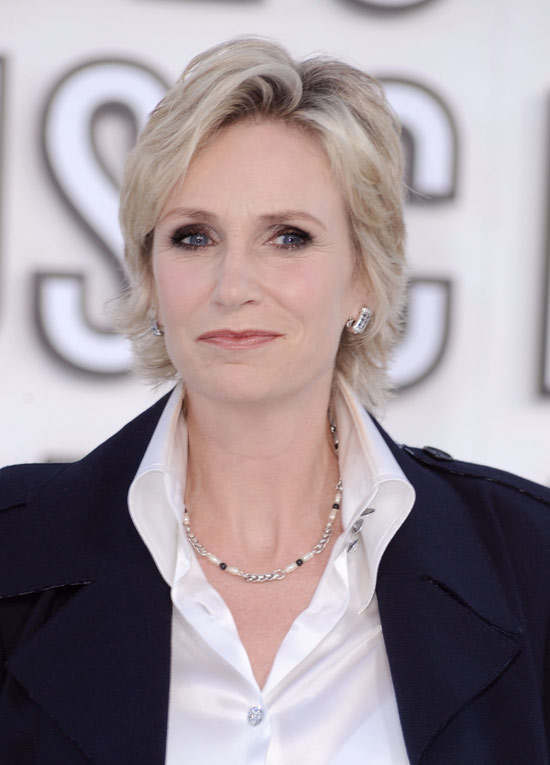 Glee star Jane Lynch is out of the closet….thanks to Ellen DeGeneres! (Go figure)
In a recent interview on "The Ellen DeGeneres Show", Jane revealed that Ellen's "Yep, I'm Gay" 1997 Time Magazine cover helped give her the confidence she needed to come out as a lesbian.
"I was more closeted in my life when I was younger. I used to lay in bed and go, 'How will I come out or will I come out?" She told Ellen: "You were at the height of your fame and you came out. And that just blazed a trail for me. It really did. It made it so much easier for me, what you did. By the time I started to do work where people knew who I was I just never made the choice to hide that I was gay."
Lynch also went on to say that it would be a lot harder for actresses like Julia Roberts to be openly gay.
"If Julia Roberts were gay, I think it would be harder. She's an ingenue."
Be the first to receive breaking news alerts and more stories like this by subscribing to our mailing list.