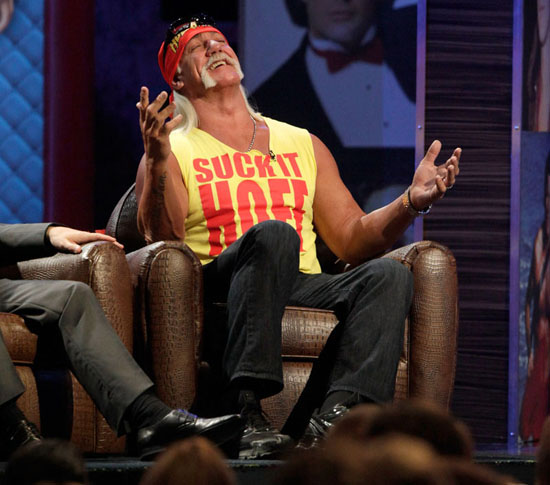 Ouch!!
Hulk Hogan told TMZ what exactly caused him to have excruciating pain and spasms in his back, which in turn, landed him in a hospital bed in Clearwater, FL early Monday morning (Sep 6)……COLLECTING SEASHELLS BY THE SEA-SHORE!
The Hoganator, who has had multiple back surgeries in the past, said he that he could barely move Tuesday morning, and he could have possibly stirred up his old injuries after he and his girlfriend Jennifer spent a day over the weekend picking up seashells. Hulk says that the all of the bending over eventually took its toll and eventually got the best of him. Doctors believe he tore a muscle in his back, but they still need to run a few tests to make sure.
Hulk says he'll probably be in the hospital for the next few days…
Be the first to receive breaking news alerts and more stories like this by subscribing to our mailing list.