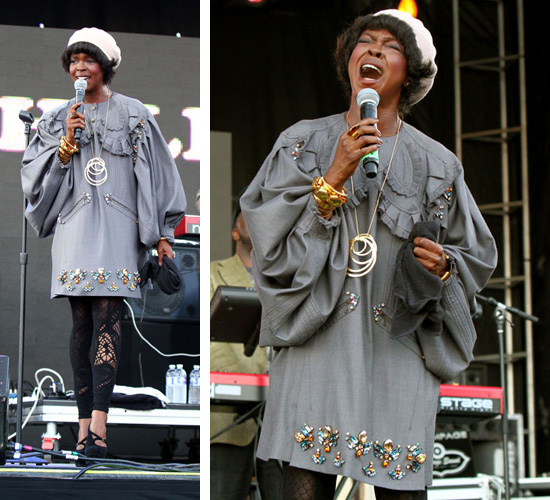 Lauryn Hill says she is very very close to releasing her first album in 12 years and tells London newspaper The Guardian that "it's time." Hill recently took the stage during this summer's "Rock the Bells" festival tour and performed different renditions of songs from her debut solo album The Miseducation of Lauryn Hill, in addition to a number of Fugees tracks.
People who attended the Rock the Bells shows and caught Lauryn Hill's performance had a general consensus that they weren't really feeling the spin she put on her old classics……however Hill says that change is necessary for progression:
"I have to upgrade [songs] a bit so that they're still exciting, fresh and new", Hill told MTV News in an interview after her 'Rock the Bell's' performance this past weekend. "I'm not sure if the audience really understands. We need, or at least I need, a certain amount of spontaneity, a certain amount of improvisation at every show … It's that unknown, that literal X factor that makes every show different, and something I want to continue to do."
After achieving some success with the Fugees in the 90's, Lauryn Hill put out her solo debut in 1998 and hasn't put out any new music ever since, crediting a lack of creative inspiration for the 12-year delay.
"There's been such a long period of time where I haven't been able to communicate where my mind is, where my consciousness is, where my ideas are. This is an athletic discipline. You gotta be in shape to do it mentally, emotionally, spiritually, physically. But it's time."
Welcome back Lauryn!! You don't understand how much you've been missed these past 12 years…
Be the first to receive breaking news alerts and more stories like this by subscribing to our mailing list.