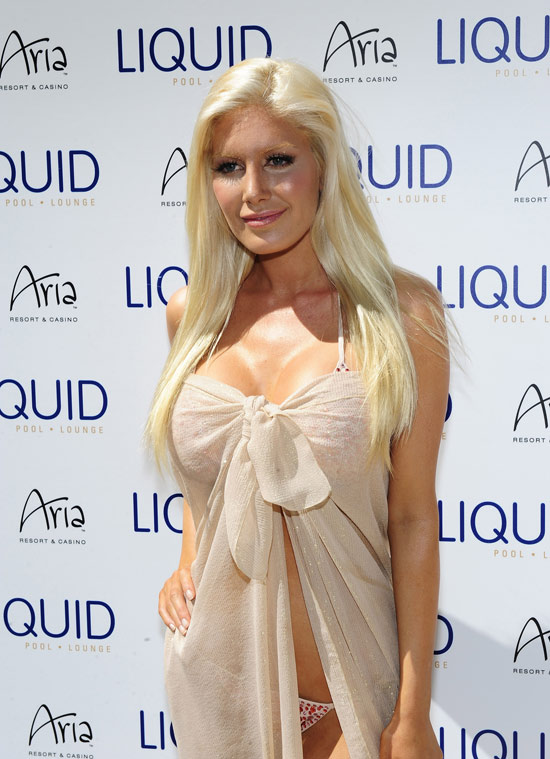 Heidi Montag sets the record straight about the collapse of her marriage with Spencer Pratt in a recent interview with People Magazine!
The reality show star surprisingly says that it wasn't Pratt who caused the end of their marriage…but instead all of the plastic surgeries she's gotten done over time.
"Spencer begged me not to get the first surgery and it almost broke up our relationship. Then he begged me not to get the second one and it did break our relationship. It was just so much pressure. No one wants to be taking care of his wife — who looks like she was in a horrific accident — 24 hours a day, when he begged her not to do it in the first place. Spencer didn't sign up for this in our marriage."
Montag also told the mag that she now wants to downsize her breast implants and get back to being normal.
"I'm desperate to go back to normal. I'm downgrading and going a little smaller, to a D or a double D. I feel trapped in my own body."
Trapped in your own body is damn right! You should have thought about all that before you got knifed up and let some plastic surgeon carve on you like a jack-o-lantern!! Now you wanna "go back to normal." Girl, stop…
Be the first to receive breaking news alerts and more stories like this by subscribing to our mailing list.