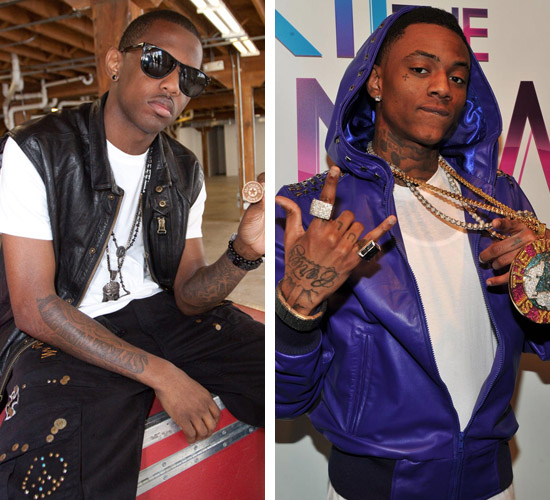 Stupid Boy Swag!
Well we guess Ice-T isn't the only one who doesn't find Soulja Boy to be the smartest guy on the planet! Rapper Fabolous recently went in on the S.O.D.M.G. head honcho on Twitter for being stupid enough to allow groupie Kat Stacks in his hotel room alone.
Peep the hilarious Tweets below:
"I jus watched a worldstarhiphop video that should be titled Stupid Boy Swag. Lettin Kat Stacks in ur hotel room alone is #StupidBoySwag.. *All u rappers pay attention, that right there is called#StupidBoySwag* AYYYY"

"Get out the wayyyyyyyy….stupid boy comin thru….#StupidBoySwag"

"Stacks on deck, Kat Stacks on bed, Camera on record, Coke on dresser… #StupidBoySwag." Fab tweeted Tuesday night.

Soulja Boy never responded back to Fab's comments, but did have something to say in his own defense about the cocaine-usage allegations.

"God knows I didn't do that. That's all that matters, you are nothing but humans. Pow." Soulja stated on Twitter.
Thanks Fab for taking the words straight out of our mouths!! Couldn't be put any better…
Be the first to receive breaking news alerts and more stories like this by subscribing to our mailing list.