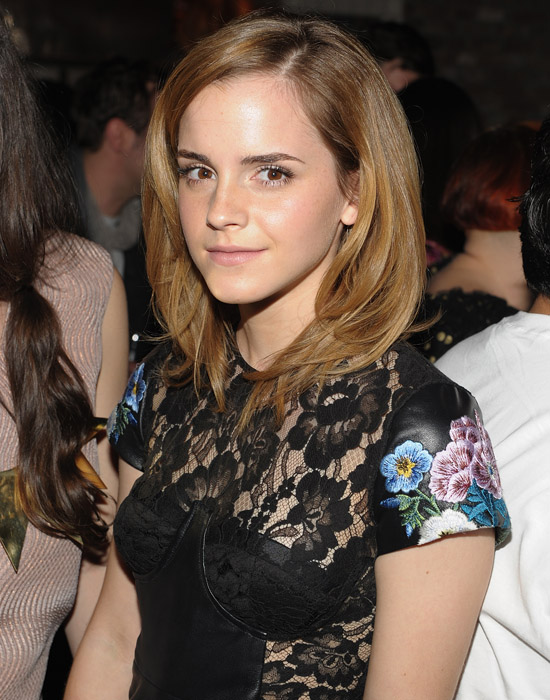 After playing Hermione Granger on Harry Potter for nearly a decade, Emma Watson says that it's time for her to take a break from acting and do something else for a little while. The 20-year-old actress just wrapped the final 2-part installment in the Harry Potter film series and feels as though she needs to "recharge my batteries and go be me for a bit."
In a recent interview with UK newspaper The Daily Express, Emma said:
"I think I need to find some real belief in myself away from [acting]. I know that I can play Hermione but I don't know… I really think I need to recharge my batteries and go and be me for a bit."

Whatever she decides, Emma Watson has certainly made some famous friends along the way. "I really got on with Emma Thompson," says Emma. "I loved how she was so down-to-earth, so kind and she doesn't ignore anyone. She pays attention to everyone from the sound guy to the director. I really loved her to bits. … Maggie Smith is an absolute sweetie. She sends me chocolate and a note at Christmas."

Source: Daily Express
Be the first to receive breaking news alerts and more stories like this by subscribing to our mailing list.