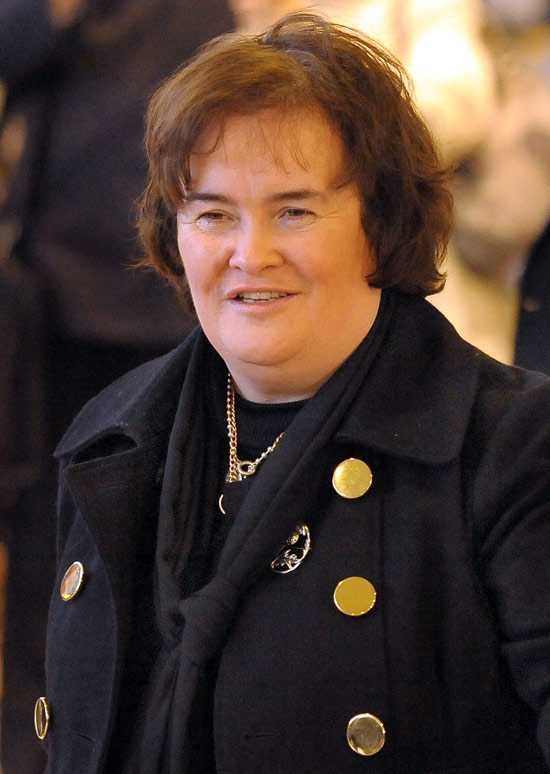 Singer Susan Boyle may not look like she can hurt fly…but don't let that confuse you!
The former "Britain's Got Talent" runner-up recently told off a group of train passengers after they repeatedly made fun of her on a train ride to her hometown in Blackburn, West Lothian. Susan reportedly shouted out "F** off!" to one of the punks for taking her picture and defended herself saying:
"I'm ashamed of you all. Shut up. I don't normally get angry. It's not funny. If it was you, you wouldn't like it."
A nearby source got a load of the whole thing…and says that Susan can definitely hold her own when it comes to dealing with this fame business.
"Susan was minding her own business on the train. Some people were taking pictures. There were people laughing at her – it was not nice. People noticed she was sobbing. Something was upsetting her. She then turned to the people sitting opposite her and told them off. Susan certainly put them in their place – and good for her. It can't be easy dealing with the fame she has but she handled it well."
Some people should really get a life! Susan, next time sing em to sleep!
Be the first to receive breaking news alerts and more stories like this by subscribing to our mailing list.