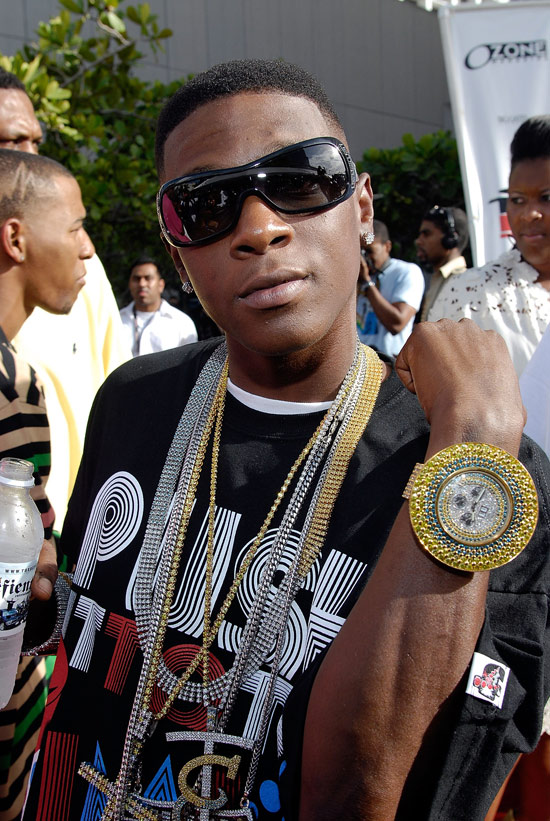 Despite being behind bars for murder charges….rapper Lil Boosie is still keeping the music alive!!
Asylum Records will be releasing the "Wipe Me Down" rapper's new LP Incarcerated on September 28th. The project will include artists such as Webbie and Lil Trill, and is a follow-up to Boosie's last studio album Super Bad: The Return of Boosie Bad Azz (released in 2009).
Below is the track listing for Incarcerated:
1. "Devils"
2. "You Don't Know"
3. "Betrayed" (featuring Webbie)
4. "Chill Out"
5. "Bank Roll (Part 2)" (featuring Webbie and Big Head)
6. "How We Do It" (Featuring Webbie and Lil Trill)
7. "Cartoon" (featuring Shell and Mouse on Tha Track)
8. "Thugged Out" (featuring Foxx)
9. "Better Not Fight" (featuring Foxx, Webbie and Lil Trill)
10. "What I Learned From the Streets" (featuring Shell)
11. "Calling Me" (produced by B.J.)
12. "Do It Again" (featuring Lil' Phat and K.T.)
13. "Long Journey" (featuring Webbie)
14. "The Rain" (featuring Lil Trill)
Source: MTV News
Be the first to receive breaking news alerts and more stories like this by subscribing to our mailing list.