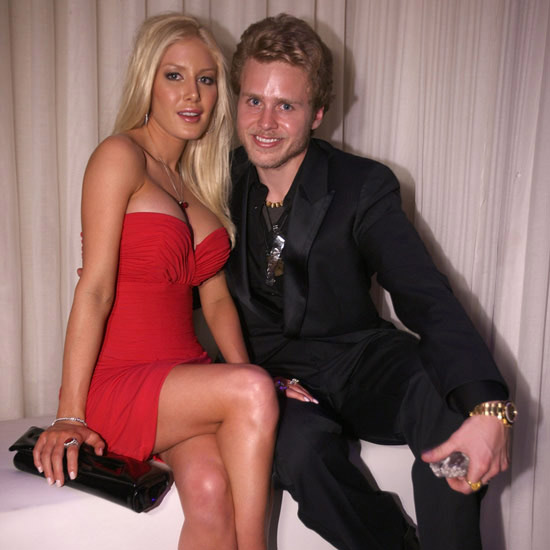 The recent controversy between Heidi Montag and her soon-to-be ex-hubby Spencer Pratt is getting nastier (and funnier) day by day…..and has now lead to a bitter game of foul play!
Sources tell TMZ that Spencer is threatening to sell Vivid Entertainment a sex tape with him and the Hollywood star for $5,000,000. (Yes we said it 5 milli) And not to our surprise…Vivid thinks the price is a reasonable one. But that's not the only curve ball Spence is throwing….
Spencer also claims he has another sex tape with Heidi and Playboy playmate Karissa Shannon that could possibly be up for sale. All of this is a part of his plan to get back at Heidi for refusing to do a reality show and tear up the divorce papers.
Heidi however has other words about all of this and claims that no sex tape is even in existence.
"There is no sex tape that exists and there never was. Spencer is trying to drum up press. This is exactly why I wanted to divorce him in the first place."
We can't wait to see how this unfolds!
Be the first to receive breaking news alerts and more stories like this by subscribing to our mailing list.