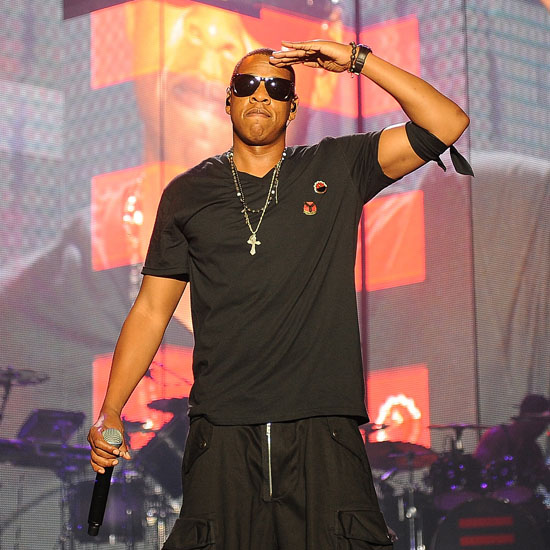 Surprised? We're not!!
Rapper Jay-Z beat out his Hip-Hop colleagues, including fellow mogul Sean "Diddy" Combs, Akon, Lil Wayne, Dr. Dre and more for the title of Forbes Magazine's Hip-Hop Cash King. The entire list features rap's top 20 earners and Hov comes in at #1 with $63 million earned over the last year, which is more than twice what Diddy earned, coming in at #2 with $30 million in the bank this year.
Rappers featured on the list other than the ones mentioned include Drake, T.I., Swizz Beatz, Eminem, 50 Cent, Snoop Dogg, Timbaland, Kanye West, Pharrell Williams and more. Peep the full list below:
01. Jay-Z: $63 million
02. Diddy: $30 million
03. Akon: $21 million
04. Lil Wayne: $20 million
05. Dr. Dre: $17 million
06. Ludacris: $16 million
07. Snoop Dogg: $15 million
08. Timbaland: $14 million
09. Pharrell: $13 million
10. Kanye West: $12 million
11. Drake: $10 million
12. T.I.: $9 million (tie)
13. Swizz Beatz: $9 million (tie)
14. Eminem: $8 million (tie)
15. 50 Cent: $8 million (tie)
16. Young Jeezy: $8 million (tie)
17. Common: $7 million
18. Soulja Boy: $6 million (tie)
19. T-Pain: $6 million (tie)
20. Lil Jon: $5 million (tie)
21. Gucci Mane: $5 milion (tie)
22. Rick Ross: $5 million (tie)
Jay-Z is just killing the game with over $60 million earned in the last year! And Diddy, Akon and Wayne aren't doing so bad either. One thing about this list that surprised us was Drake and the fact that he was able to pull in double digit millions…………AND HIS ALBUM JUST CAME OUT A FEW MONTHS AGO!
( Where they do that at??? LOL! )
Thoughts?
Be the first to receive breaking news alerts and more stories like this by subscribing to our mailing list.