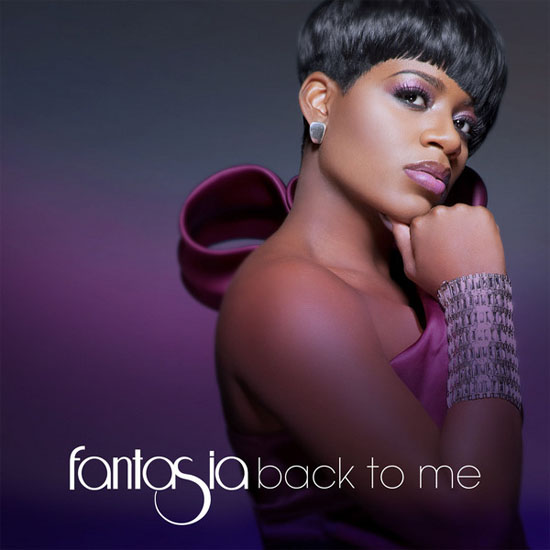 It is no secret that Fantasia has been in the midst of the media's scrutiny for her relationship with Antwaun Cook. Though this event seems to be currently overshadowing everything, I will not focus on it as I personally believe that no one knows the whole truth except Fantasia, Antwaun, and Paula. What I will say is that Fantasia's upcoming album Back To Me is the best R&B album I have heard in a while. I have been listening to the album nonstop since I received it and below is my track by track review: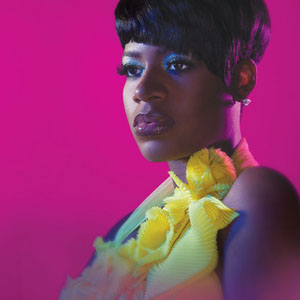 I'm Doin' Me: This is a great introduction to the album. Fantasia talks about her independence from a man and how's she's "doing me" from now on. Apart from being about a significant other, I can easily see this as a song for the team that handled her second album and the issues that caused her previous drama with money and her home. Definitely a head-nodding and foot-tapping feel good track. (3.7/5)
Bittersweet: Produced by Chuck Harmony, this serves as the "official" first single for the album (even though we all know it was the failed "Even Angels".) Nevertheless, the track has finally made onto both the R&B and Hot 100 charts and rightly so as it's classic R&B track. (4/5)
Man Of The House: Fantasia flips the script here on her man and lets him know that if he can't be the man of the house, she will gladly take over. The production on the track is extremely catchy and it'll have you grooving along with it. At this point you'll probably notice that Fantasia is staying with her R&B roots and she does it well. (4/5)
Who's Been Lovin' You: Though this song is very nice, for some reason it feels like an album filler. Maybe it's the sudden change from being headstrong in the previous track to suddenly asking her man who's always been there for her. Naturally, Fantasia sounds great on it and many will surely like it, but it lacks something. (3.5/5)
Collard Greens And Cornbread: Definitely one of the best tracks on the album. I will admit I was one of the many who laughed at the thought of a track with such a title and thought it'd be stupid, but the track is outstanding. I can honestly see this playing back in the '60s, today, and years from now. And for some reason, I can't see anyone else pulling off a track about comparing her man's loving to soul food but Fantasia. There's just something about it that works. (5/5)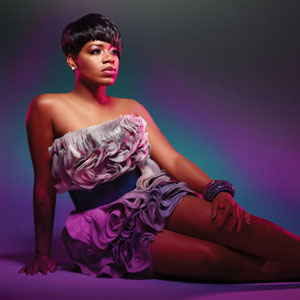 Teach Me: This is a really simple track about being a student of love and wanting to learn the right things to do from your lover. There's nothing else to say about it; her vocals fit nicely on the laid back track but not a favorite. (3.5/5)
Move On Me: It's clear why Fantasia was so adamant for this to be the first single off the album – it has hit written all over it. It will have you grooving and singing along and her emotions clearly shine through. A very good track that could have done well on the charts if released. Definitely one of my favorite tracks! *Note to Fantasia's team: release this ASAP!* (5/5)
Trust Him: Not a favorite track of mine but also not a bad track. Fantasia sings about meeting a man and just wanting to spend every minute with him, though she can't put her finger on why she's so into him and trusts him so much. An okay song…..nothing special. (3.5/5)
The Thrill Is Gone: Featuring Cee-Lo Green, this track definitely feels like it belongs somewhere in the '70s but that's not a bad thing. It's funky and cool and Fantasia's vocals work perfectly with the production. (3.7/5)
Falling In Love Tonight: Fantasia scores once again with this track. Produced by Jim Jonsin and Rico Love, the song makes you feel good as you're in those early phases of falling in love. She doesn't over sing and the nice production doesn't overshadow her. (5/5)
Even Angels: This was originally the first single from the album. I've liked it since I first heard it and even more when Fantasia performed it on Oprah. It's a very simple song but still boosts confidence and though Fantasia isn't singing it out as much as she does in other tracks, she still shines. I think this may have been billed as the first single because her team wanted to play it "safe" with a song that could have had crossover appeal, instead of going with something more natural and more of her style. Nevertheless, still a great song worth listening to! (4.5/5)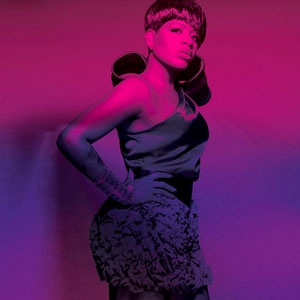 The Worst Part Is Over: With everything currently going on in Fantasia's life, it seems fitting that this song is on the album. Fantasia sings with such emotion and sincerity that you'd think the recent events occurred before her recording of the track. Coincidentally, it was not listed on the early track-listing but has now made the album's final cut. It fits her situation perfectly and hopefully, for her, the worst part is indeed over. (5/5)
I'm Here: Taken from the Broadway musical "The Color Purple", Fantasia's voice once again shines through another song. The more I listen to the song, the more I wish I had actually seen her play Celie during that run of the musical. In addition, though she's not speaking of her life, some of the lyrics fit perfectly with her situation and keeping her head up through the ordeal and as she's dragged through the media, telling them that she's standing "tall as the tallest tree". (5/5)
Despite all the drama surrounding her personal life, Fantasia has delivered a hit! From the first track to the last, she sings her heart out and has you grooving right along with her, whether it's comparing sex to your mama's "Collard Greens and Cornbread" or thinking about your trials and tribulations and telling yourself that "The Worst Part is Over". She is able to convey the right emotions with each song and pull out the right feelings from the listener. She's definitely one artist that does not have to strain her vocals to get the right notes out – they seem to flow effortlessly. "Back To Me" is her best album to date and will be remembered as her "comeback" album. Here's to hoping the audience pushes their personal views of Fantasia out of the way long enough to notice a great album sitting on the shelves.
Overall – 4.3/5 or B (though in my opinion, the overall collection of work deserves an A).
By: Kenni Nwajagu
Contributing Editor for Gossip On This
www.twitter.com/Kenni329
Be the first to receive breaking news alerts and more stories like this by subscribing to our mailing list.