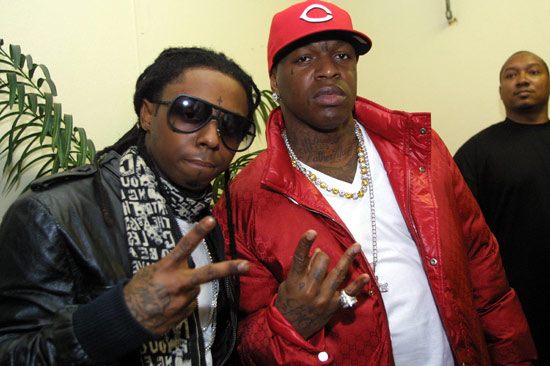 If we can say one thing about Birdman…..we can definitely say he's a proud father!
In a recent interview with XXL Magazine, the Cash Money co-founder talks on how still today he is one of Wayne's biggest fans…and how he feels as if his son is the Michael Jackson of the music industry.
Peep what he said below:
"When Wayne comes home he lifts everybody's spirits, he lifts everybody's value, he lifts the brand, he lifts everything. Wayne is gonna be the biggest artist in music, not just in hip-hop; in music. It's some Michael Jackson sh*t right here goin' on right before our eyes…He's a beast; he went back to that raw rappin'. That n*gga still be impressin' me with his music. I say that to say that I be around him a lot so the sh*t he do and say shouldn't be as impressive to me. I'm one of his biggest fans, I be geeked out on him. I watch him work, he's just cold. It's some magical shit to watch the young blood do what he do."
We gotta give the guy some credit though…he did raise a monster! We don't know about comparing him to MJ though, that's a bit much…
Be the first to receive breaking news alerts and more stories like this by subscribing to our mailing list.